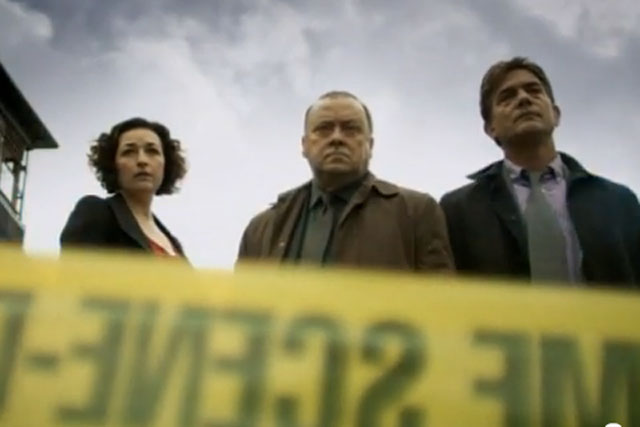 According to STV's half yearly results, the broadcaster reported revenue of £47.6m, up 0.8% year on year, and pre-tax profits of £2.1m, up from a £6.5m loss the previous year.

Excluding the £4.9m exceptional items related to its legal settlement with ITV, STV made a pre-tax profit of £7.0m in the first half of 2012, up 7.7% on the six months to 30 June 2011.

The exceptional items include £800,000 related to legacy payments such as lawyers' fees and a £4.1m writedown on programming content agreed as part of the settlement.
STV said its national airtime revenue declined by 1% year on year in July and is expected to decline by 6% in August and 2% in September. This puts the Scottish broadcaster's national airtime ahead of ITV in the quarter.

In its results at the end of July, ITV reported that its TV ad revenue declined by 10% year on year in July and forecast it would decline by 11% in August and be between flat and down 5% in September.

STV said the regional airtime market "remains challenging" and it expected its Q3 regional revenue to be down 12% year on year, although it forecast regional revenues would be up 4% across the year.

Rob Woodward, chief executive officer, said he expected STV's national TV ad revenue to be flat across the year and that although the Scottish market "is pretty volatile," STV continued to take the "largest share of the Scottish display market".

STV reported production and digital revenues grew by 13% year on year, with more than 60% of its broadcast audience accessing STV online. The broadcaster has been receiving new commissions from the BBC and ITV during the period.

Woodward said: "This is another good set of results. We are delivering against our KPIs (key performance indicators) and delivering good growth in our key areas such as digital and studio production."

Euro 2012 performed strongly for STV and Woodward said the football tournament attracted a higher proportion of TV viewing on STV than it did on the rest of the channel three network for all matches, apart from the ones involving England.

In April 2011, STV agreed a wide-ranging settlement with ITV over various longstanding legal disputes under which STV was due to pay ITV £18m. Woodward said there would be no further impact of the settlement in future results.

STV is bidding to run local TV stations in Glasgow and Edinburgh, and Woodward said should it be successful, STV would not take the subsidy from the BBC and would instead look to share content across its platforms.

Woodward also confirmed STV's on-demand content on the internet-connected TV service YouView should be live next week.
Follow @MaisieMcCabe