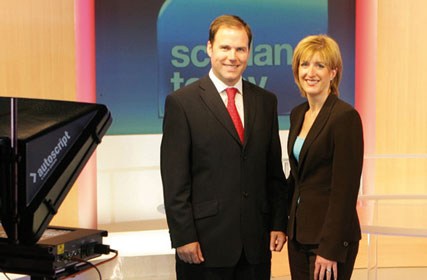 Unveiling a trading update to the City, STV said the national advertising market "continues to be challenging".

However, the company said it was "encouraged" by its ad revenue, which had improved significantly since Q1 and was in line with expectations at -12% for the second quarter and -19% for the first half of 2009.

It said across the ITV network - which includes the ITV franchises operated by STV Group in Scotland, UTV in Northern Ireland and ITV plc in England and Wales - ad revenue fell 19% in both Q2 and the first half of 2009.

Separately, STV announced it had renegotiated elements of its bank facility. The revised facility allows for an expected reduction in cinema earnings - STV owns Pearl & Dean - and a potential £3m reduction in earnings in the event that Taggart is not commissioned in 2009 and beyond.

Rob Woodward, chief executive of STV Group, said: "While we continue to operate in a very challenging economic climate, our efficiency improvements and cost-reduction activities are helping to mitigate the worst effects of the economic downturn."