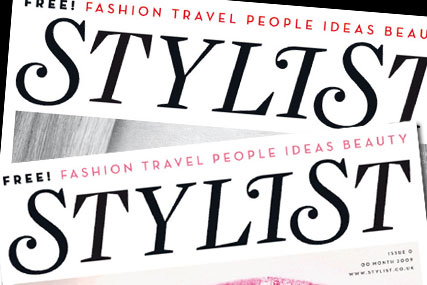 Former IPC executive Glenda Marchant has been appointed publisher and it will be edited by the editor of Bauer's More!, Lisa Smosarski.
Chief executive Mike Soutar's title will be handed out every Wednesday via a network of street vendors, initially in six cities including London, Manchester, Glasgow and Birming­ham, with a distribution of 400,000.
Stylist's mix of high-end fashion and style content will put it in competition with Bauer weekly Grazia and monthlies such as IPC's Marie Claire and Condé Nast's Vogue.
Soutar, chief executive of ShortList Media, has a history primarily in men's titles, including editing FHM. Sales and editorial teams of similar size to ShortList are being recruited, while Soutar and managing director Karl Marsden present the new concept to clients and agencies.
Stylist will target affluent 20 to 40-year-old female commuters with content "written with a zip and style that will make it stand out in the market", according to Soutar. Its content will also include travel, people and careers news. He added: "We won't be covering unflattering paparazzi shots of celebrities and spurious stories about celebrity romances. There will be as much crossover of Stylist readers with newspapers as magazines."
Stylist is the second launch from ShortList, whose backers include French Connection founder Stephen Marks and film producer Matthew Vaughn.
Marchant left IPC at the end of last year after six years, including stints as advertising director on Woman & Home, Essentials and Family Circle before her appointment as publisher of glossy monthly InStyle.
Smosarski has edited weekly title More! for three years. She joined Emap (now Bauer) in 1998 and has edited Smash Hits - like Soutar - and teen magazine Bliss.
ShortList timeline
September 2007 ShortList, the free weekly men's title, launches, the brainchild of Mike Soutar, former editor-in-chief of FHM and editorial director at IPC. Editorial director is Phil Hilton, ex-Nuts editor
February 2008 ShortList posts debut ABC of 462,731
April 2008 ShortList hits target ABC distribution of 500,000
March 2009 ShortList Media, parent company of ShortList, reveals pre-tax loss of £2.7m in its first year of trading to the end of August 2008, on turnover of £3.1m
May 2009 Group decides not to buy Sport after the French-owned free magazine's parent goes into administration
July 2009 Group announces plans to launch free women's weekly, Stylist. Soutar says the firm is due to break even by August, 12 months ahead of schedule.