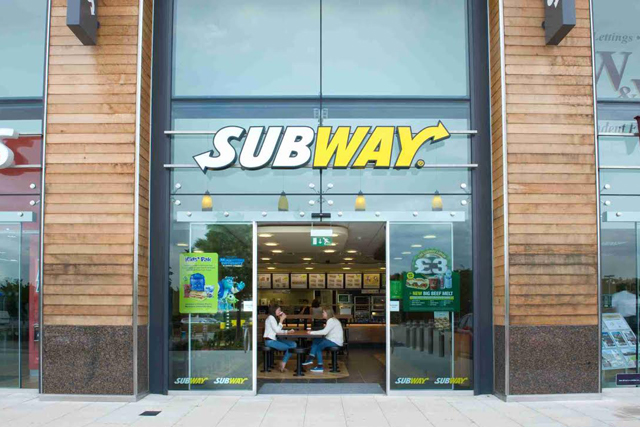 Last year, Subway opened 150 UK and Ireland stores, bringing its total to 1,734, and said it wants to boost its total to 3,000 by the end of 2020.
The sub chain said the plan was a response to "growing consumer demand for affordable, healthier" food, and increased footfall thanks to initiatives such as its extended opening hours to cater for the breakfast market and the recent rebranding of its Subway Lunch as the Subway Read Deal, to counter perceptions that its £3 meal offer is only available at lunchtime.
Subway operates as a franchise model, meaning that all its stores are independently owned and operated by franchisees. The company said that low start-up costs make it an "ideal entry point for entrepreneurs".
Mike Charest, Subway's assistant regional director for Europe said: "The UK and Irish markets have been fantastic success stories for the Subway brand and we see opportunities for further growth as more and more consumers demand great tasting food at a value price-point.
"The introduction of a varied breakfast menu and longer opening hours have been instrumental in increasing store footfall."
"In addition to our traditional store development, we see new potential in settings such as universities, stations, convenience stores, hospitals, airports and petrol stations."
Subway actively markets its food as a healthier, more nutritious alternative to other fast foods. The brand is a partner in the UK government's Public Health Responsibility Deal and said it was the only quick-service restaurant to have endorsed six nutrition-related pledges.
Accordingly, the Subway Real Deal includes five options from its low-fat range; and last year it launched a healthier Kids' Pak.