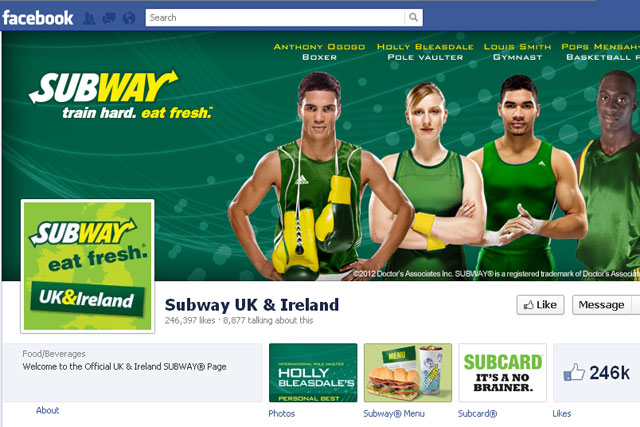 After just a year in operation, Subway's fanbase has reached 245,231 while the UK McDonald's page stands at 231,089.
It also has higher levels of engagement than the burger giant which, according to the Facebook metric, has 2,257 consumers "talking about it", more than 6,000 less than Subway with 8,877.

This peaked in April at 26,308 meaning that 13.5% of the fan base was actively engaging with the Facebook Page in some way, placing the sandwich chain among the leaders in the industry.

Subway's social media strategy, which is handled by WCRS, has been built around community management and campaign engagement. This year it launched two campaign initiatives around health, "Live Fresh, Win Big" and "Train Hard, Eat Fresh", with strong social media presences.

The latter, which launched earlier this month, is centred around its new set of sporting brand ambassadors including pole-vaulter Holley Bleasdale and boxer Anthony Ogogo, who will both be competing at this summer's Olympic Games.