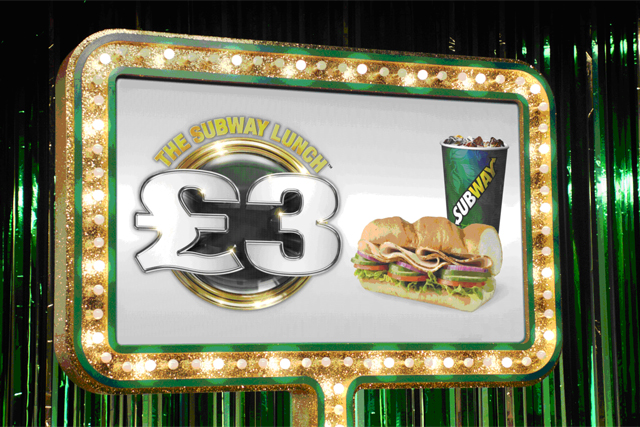 The rebrand of the meal deal, which offers consumers a six-inch sub sandwich and a drink for £3, will be supported by an integrated campaign, which breaks today (1 August).
The rebrand is intended to create flexibility around the company's price-led messaging, allowing Subway to use an umbrella term across its UK and Ireland markets, despite the difference in currencies in use.
Subway claims the £3 lunch has fuelled double-digit sales growth in some parts of the country.
The campaign, created by McCann London, is the first to push the lunch offering since last October, and focuses on quality and value.
It shows a group of contestants on a TV quiz show, unable to answer the question: 'How can Subway give you a Sub filled with quality ingredients and a drink for just £3?'
The campaign runs across TV, outdoor, print, in-store, mobile and digital platforms.