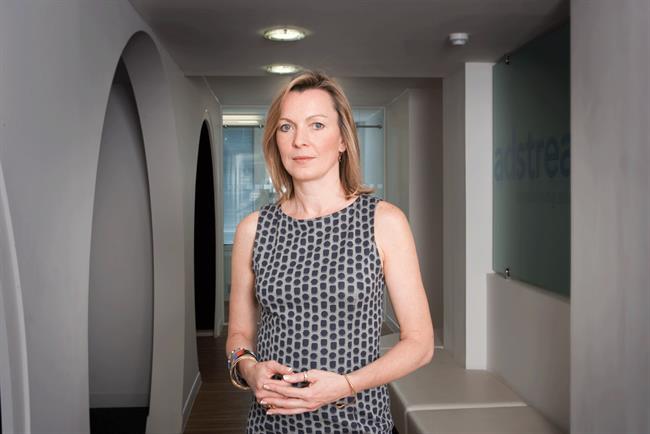 Do I have a crystal ball? No. Something much better: a year of conversations with agency chiefs and business/marketing leaders from some of the world's best-loved brands.
Our long, often hard debates discussed how to future-proof their businesses and our industry. Earlier this month, at our annual Oystercatchers Club marketing awards, we tapped even deeper into marketer insights for 2016.
Here are themes that I think are going to have the biggest impact on our industry next year.
Marketing will rise further into the boardroom
In 2011 just 11 per cent of chief executives had a marketing background, and by the end of 2015 this will have escalated to almost 25 per cent. Martin Glenn notoriously suggested that, "almost all business failures are marketing failures".
In 2016, I believe we will see marketing unselfconsciously and quite clearly demonstrate how it adds value to business and society. This is by creating wealth in a fair and sustainable way, as businesses fight to distinguish themselves.
The rise of unicorn companies like Just Eat, Airbnb and Uber that place marketing and the customer at the heart of their business will, I predict, force marketing focus from individual disciplines to integrated ideas across all media. Our new "marketing in the boardroom" masterclass inspired 20 marketers to get closer to achieving this ambition.
Keeping customers at the heart of the business
Customers will become more demanding, sophisticated, diverse and even more hedonistic in 2016. Every contact with the customer is a moment of truth, when business can either delight or dismay. Meanwhile, the external environment will continue to change relentlessly.
Simple will be more complicated as technology means that marketers can now target specific pools of customers and track their activity in real time. Thanks to new analytics and programmatic marketplaces, we will need to become even more effective at targeting the right message to the right person in the right way, leaning on constant innovation and content to fuel the conversation.
Content will need to progress from churning out "stuff" to sharing moments of passion between the brand and the consumer, sharing a pulse, mirroring their rhythm and pace.
Marketers will need to effortlessly navigate their brand and company through these white-water rapids, creating conversations rather than simply storytelling to customers. Agencies will need to continue to evolve to partner clients in this challenge, utilising new models and partnerships to create customer experience teams across both organisations.
Constant learning
To survive radical market transformation, constant learning is the only way to keep pace with new customer demand and understand the pace of change.
"Back to basics" will trump the "sexy, shiny new marketing vehicle", but great customer focus can only go hand in hand with great colleagues and staff focus. Teams and individuals need to be cherished.
Smart companies realise this, and in 2016, I believe that focus on people will become more intense.
Companies will re-imagine their branding efforts to brand from the inside out, training people in their organisations to be the success they deserve to be.
In marketing this means a flip from marketing departments where employees work in marketing, to professional marketers who work in a "centre of marketing excellence".
Diversity will deepen
I really do hope that 2016 is the year we begin to make a real change in diversity. Finally, women account for over 23 percent of FTSE board members, up from 12.5 per cent in 2011. But, there is still some way to go. The drum is beating for greater inclusion and diversity across all of the marketing industry.
Those controlling the halls of power in agencies, business and government remain predominantly male and white. In Marketing magazine's Power 100 there are 30 women, two black men and a handful of people from other ethnic backgrounds.
This must stop. We need an increasingly diverse leadership to be more successful. As the pace of change accelerates, we will face knottily complex problems, and the greater the variety of our approach and experience, the greater our success.
From T-shaped to Pi-shaped
Success in 2016 will require further change and strengthening in leadership. Authenticity will be the buzzword for leadership. Leaders will need to embrace who they are. As Telefónica's chief executive Ronan Dunne suggests, the chief executive role will become "chief cheerleader" and "chief storyteller".
Marketers will grow from T-shaped to Pi-shaped, with a broad base of knowledge across the organisation from sales to franchise from distribution to finance, but also have capabilities in both left-brain and right-brain disciplines. They will need to be analytical and data-driven, yet understand brands, storytelling and experiential marketing.
Leading business in 2016 will continue to take courage. It will take strong individuals who embrace change, who obsessively connect people to a purpose, and who drive that purpose through an organisation. All this while keeping a sense of humour. 2016 promises be a rollercoaster of a ride…
Suki Thompson is the chief executive and founding partner of Oystercatchers.