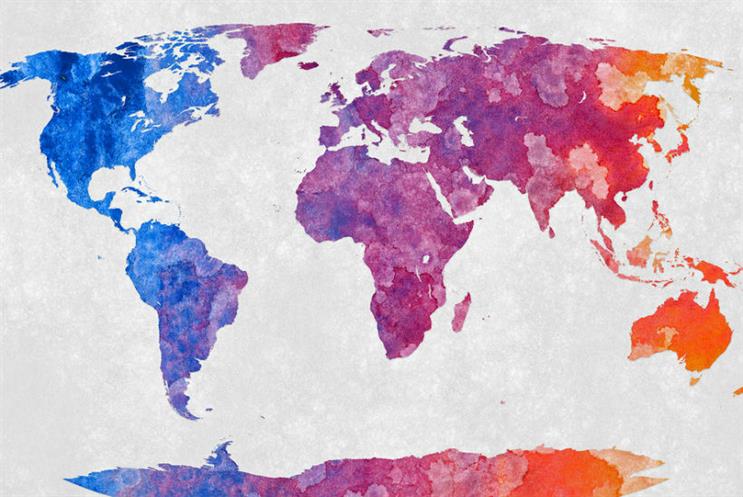 Of course there is the convergence of digital devices, but people far more technologically savvy than me have already covered that ad nauseam. So, did I mean the convergence of brands?
We've all explored and interrogated the 'Nike + iPod' case study and others. How about the intersection of technology and creativity? Or what about bringing together science and marketing (have you seen the retinal scans that track activity at shelf level – spooky!)
Given my work with global clients and brands, I finally decided to focus on the challenges and opportunities of bringing together ideas and people from a global perspective.
Companies are always looking for ways to converge ideas and their teams that will help the business stay profitable and competitive, without giving up on quality.
This is even more prevalent in times of economic difficulty, now more than ever, CMO's are being pushed to do even more with less.
To address these challenges, many multi-national brands try to develop a single global strategy that can be repeated in local markets. It's like creating one story that can be literally and figuratively translated in multiple languages so that it will resonate and engage consumers around the globe.
It is obvious to see the efficiency benefits in this. Converging ideas to form a single proposition and message that gets repeated in many local countries must be more practical than having various teams around the world trying to solve the same problem.
But you can't just paste into Google Translate and think the job is done. The challenge is ensuring that the content stays true to, and respects, local nuances, cultures, and customs (recognising what is offensive or even illegal).
To do this, it is necessary to have a strong insight that transcends geography. As well as having a trusted and knowledgeable partner on the ground.
An example of this going wrong is the Korean Airlines campaign that introduced a new non-stop flight from Incheon to Nairobi in 2012. The ad campaign touted all the reasons visitors should fly to Nairobi; including seeing the 'indigenous people full of primitive energy'.
Kenyans were highly offended by being referred to as having 'primitive energy' and turned to Twitter to express their displeasure. The airline apologised on social media and quickly removed the message. However, the damage was done and it is not the launch attention they were hoping for.
From a global level, to get great ideas that work on an international scale you must start by building the right team. Managing teams of people in an international capacity is a constant challenge.
I work with a lot of clients that are regularly reviewing their operating model – constantly asking how they can get the best work and most innovative ideas out of their marketing teams around the world, as well as their agency partners.
The challenge becomes infinitely more complex when most of the internal and agency folks work as virtual teams spanning lots of time zones and varying workplace customs. Clients have the unenviable task of bringing together disparate teams of specialists to work in perfect harmony on behalf of their brands.
And increasingly they need more and more specialists to complete the job. I remember when there was often bickering between the creative agency and the media agency about who owned what part of the idea development.
Today, clients work with even more marketing specialists - social, PR, content, e-commerce, performance, tech providers - all working to their own agency's culture and processes.
Each specialist has their own vision for the project and their own way to deliver. For a client to bring together and integrate all these elements and flawlessly execute a campaign on a global scale is truly a remarkable accomplishment.
Clients look to create organisational simplicity that will deliver speed and efficiency – resulting in award-winning work that drives the business. But in today's world the skillset required more and more is specialist who are localised, or at least have the ability to think locally.
For converging teams to be successful, it is important that there is an agreed but nimble process, respect for differing opinions and a strong leader with a clear strategy and priorities. And wherever possible, technology should be used to enable virtual teams to converge.
If companies can get all of these components working together they will have a solid foundation for global expansion, ensuring teams are working together, but focussed on delivering the right service for the right location.
Allison Coley is client president for MEC global solutions, and part of Brand Republic's convergence panel
Image courtesy of Free Grunge Textures/Flickr