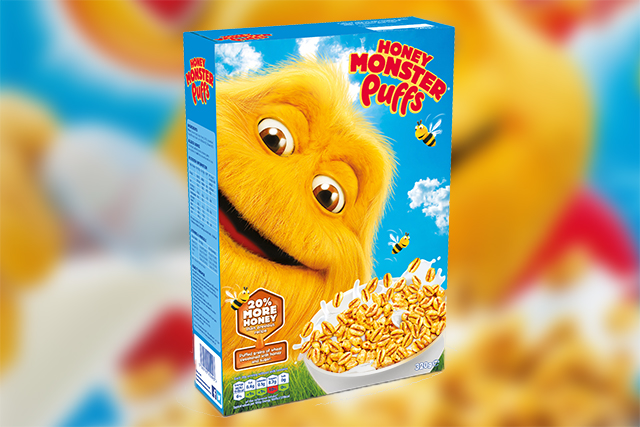 The relaunch activity includes a TV ad in 2015 that will feature the brand's 'Honey Monster' character. It will be the first time the character has appeared on TV after an absence of several years.
The product has been reformulated and rebranded under the new name to highlight the fact that is now has "less sugar and more honey". According to brand owner Halo Foods, the recipe now contains 20% more honey and a third less sugar than it did a decade ago.
"The HoneyMonster was a staple of family breakfasts for decades," said Halo Foods marketing director, Andy Valentine.
"Our research has shown us that consumers still have a strong feeling of nostalgia, trust and loyalty towards him, so it's fantastic that we're able to bring him back.
"We take the trust that customers place in the Honey Monster brand extremely seriously and have worked hard to maintain the same great taste that consumers love, while also systematically reducing the sugar content of the product," he added.
The rebranded packs will roll out over the coming weeks and will feature traffic light labelling on the front of pack.
Read next