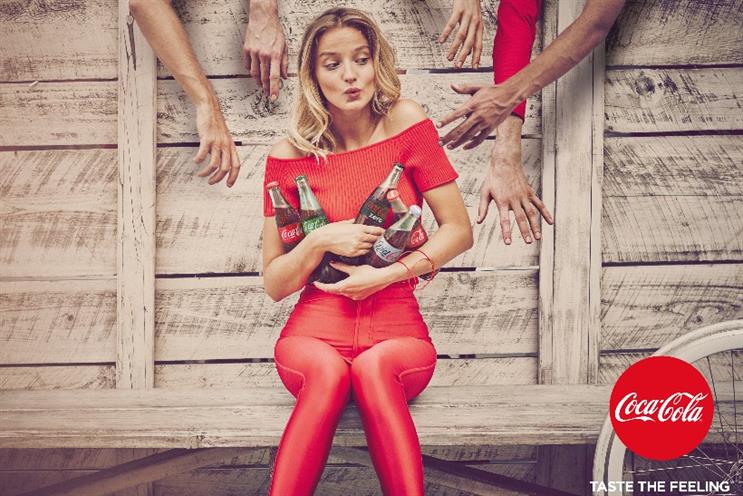 Within a generation, half of all British boys and around 70% of girls will be overweight or obese
Chancellor George Osborne introduced the tax as part of his Budget 2016 announcements, explaining that there will be two tax bands.
The lower band will see brands pay a tax on drinks that they produce or export containing 5g or more of sugar for every 100ml.
A higher band covers drinks containing 8g or more of sugar on every 100ml.
Osborne explained the two-year timeframe would allow companies to "change their product mix". Pure fruit juice and milk-based drinks are excluded from the tax.
Osborne gave no further practical detail, saying only the government would consult the industry on implementation.
The decision comes after alarming figures from Public Health England claiming the average five-year-old consumes their own body weight in sugar each year. Osborne claimed that within a generation, half of all British boys and around 70% of girls will be overweight or obese.
The government claims the tax will raise £520m, which it will use to double funding to sport in primary schools and at least a quarter of secondary schools.
Osborne said: "I'm not prepared to look at my time here in this Parliament, doing this job, and say to my children's generation, 'I'm sorry, we knew there was a problem with sugary drinks, we knew it caused disease, but we ducked the difficult decisions and we did nothing.'"
Promoting low- and no-sugar drinks
Osborne praised Robinsons for reducing sugar across its cordials, and Sainsbury's, Tesco and the Co-op for committing to reduce sugar across their ranges.
He added that many brands were already retooling their marketing to promote low- and no-sugar alternatives to their sugary drinks.
"They can reduce the sugar content in their products, as many already do, they can promote low-sugar or no-sugar brands, as many already do," he said. "They can take these reasonable steps to help with children's health. Some may pass the price onto consumers, that's their decision, and that would have an impact on consumption too."
The news will come as a blow to brands, some of which have been outspoken critics of the sugar tax.
Paul Polman, CEO of Unilever which owns Lipton Iced Tea, said in January that a levy would be "too simple" a proposal in terms of tackling the issue of child obesity.
Gavin Partington, the director general of the British Soft Drinks Association, said: "We are extremely disappointed by the Government's decision to hit the only category in the food and drink sector which has consistently reduced sugar intake in recent years - down 13.6% since 2012.
"We are the only category with an ambitious plan for the years ahead – in 2015 we agreed a calorie reduction goal of 20% by 2020. By contrast sugar and calorie intake from all other major take home food categories is increasing – which makes the targeting of soft drinks simply absurd," he added.