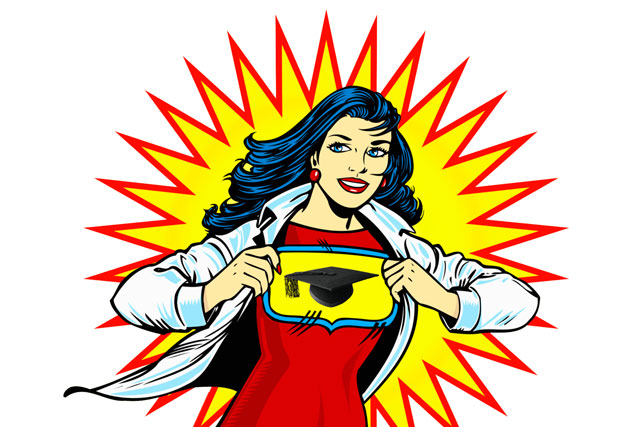 Traditionally, the advertising apprenticeship has been like a choice between an espresso and a macchiato without milk. In other words, limited.
If a graduate were successful enough to gain formal training at an agency, they would be given a desk in the suits department. Those hoping to penetrate the creative or strategic departments would have had to prove their worth in those areas before leaping over from the account team. Even then, they would be up against stiff competition from privileged grads who could afford to infiltrate the creative and planning departments directly through unpaid work experience.
Finally, adland is starting to see that this training model is outdated and, worse still, detrimental to the modern agency. This year, a new type of apprenticeship has metamorphosed out of the need to up-skill graduates making their first steps into an increasingly complex communications industry and cater for those who know the life of a suit isn't for them.
Ogilvy has launched what it believes is the first planning graduate scheme in the industry. Rachel Hatton, the group planning director at Ogilvy Group UK, says: "If you look at what the industry has to offer young planners, there's a real gap. Not many agencies are very well-equipped to train them."
Aside from the long-overdue establishment of a formal training ground for young planners, Hatton says the timing of the scheme was brought about by the need to train up a new breed of "super-planner".
She adds: "Clients are placing more value on hybrid, 'T-shaped' planners who have a broad set of disciplines. And with clients wanting multi-platform, global campaigns, it adds an extra frisson of complexity to planning work. It's important that we start taking planning training seriously rather than recruiting into account management and hoping some people will shape up as planners."
Publicis has also adapted its 15-month-long grad scheme to educate new recruits in the many disciplines the industry demands. Grads no longer spend their time just at Publicis London, but hop around the network's digital, integrated and branded content shops.
Jason Cobbold, the head of account management at Publicis London, says: "The scheme teaches a top-down, big-idea, agency view of the world, and a bottom-up, granular, technology-led view of the world. The agency that wins will have people who can comfortably straddle the technical and the intellectual debate."
Laurie Hills is a 25-year-old graduate who has been accepted on to Ogilvy's two-year planning fellowship. She says that, until a friend working at Ogilvy mentioned the scheme to her, she didn't know what planning was: "I went on to the website and read the job description, and I thought: 'This sounds like me.' It seemed to match everything I ever wanted in a job, without me knowing before that it existed."
Gareth Goodall, the head of planning at Fallon, agrees that there is a lack of opportunity for young planners. "I get a lot of people asking me: 'How do I become a planner?'" he says. However, Goodall believes the traditional route of entering through the account trajectory isn't necessarily a bad thing: "If you want to get into the industry, it's a tried-and-tested route. It teaches a planner how an agency operates."
Hatton, however, cautions that this can put off talented individuals for whom the army-general aspect of account work doesn't suit. "I think there are fantastic planners who wouldn't have cut it as account managers," she says. Hatton is right about the lack of choice putting people off: Ogilvy's planning grad says that if such a scheme didn't exist, she wouldn't have applied for a traditional account management fellowship. "In all honesty, I would have dismissed advertising as a career option," Hills says. "I know working on the account side wouldn't be suited to me."
JWT London has this year launched a project management grad scheme, which aims to bring the discipline out into the daylight as it becomes more sophisticated in the multi-channel age. Kate Bruges, the head of talent at JWT, says: "We have recognised that project management shouldn't be a buried part of the industry. It is an increasingly skilful role and no longer the preserve of back-room boys and oily rags."
Aside from the opportunities that JWT's new programme offers, its mere existence alongside the agency's 27-year-old account management scheme puts project management firmly on the career map for grads. "Even people who have researched the industry don't know that much about the roles available at an agency," Bruges says. "It's especially hard to work out job roles as new ones appear."
Follow Katherine Levy on Twitter @KatherinePLevy