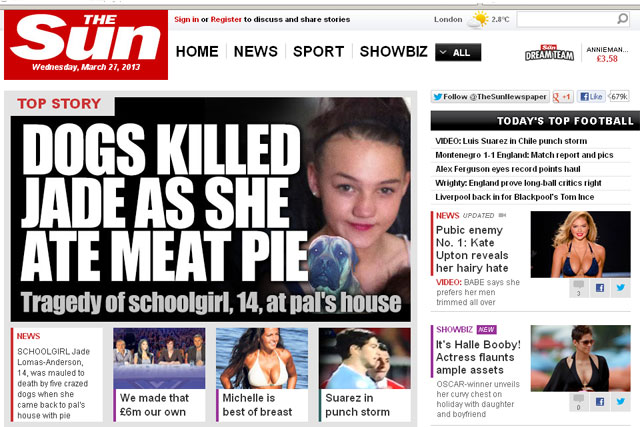 The dribble of newspapers asking their readers to pay for online content on either side of the Atlantic has turned into something of a rush of late.
Yesterday evening, the Telegraph followed The Washington Post, as both have followed The New York Times' metered model, and said it was to erect a paywall. News International swiftly followed that with an announcement of its own, as it revealed plans to charge for The Sun later this year.
The question is – will people pay for a tabloid newspaper online? It is a question we will find out the answer to soon enough.
Mike Darcey, chief executive of News International said last night that "the second half of 2013 is a fairly safe bet" for the introduction of a tabloid paywall.
A paywall at The Sun will have the tabloid joining its stablemate The Times in asking readers to pay for content. It will be a big shift for The Sun's 30 million monthly users and will likely create ripples in the market. You have to wonder if the oft-mentioned paywall plans of Trinity Mirror for its Daily Mirror tabloid will now swing into action.