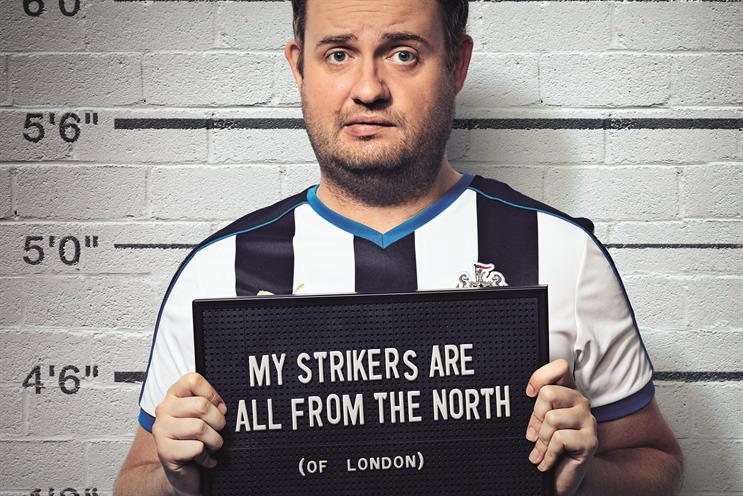 The work, by Wunderman, launches tomorrow and features fans caught in the act of club treachery.
The creative shows mugshots of fans, such as one for Newcastle United, who admits: "My strikers are all from the North (of London)."
Art direction was handled by Stu Hallybone and James Wood took charge of copywriting. Media planning and buying was handled by Mindshare.
The work builds on last year's activity which played on football fans feeling guilty for choosing a player from a rival team for their fantasy football team.
Greg Halfacre, the audience development manager at News UK, said: "Dream Team is back and now more than ever, is a key pillar in The Sun's football package. We wanted to build on the core campaign idea created last year.
"This year's creative offers a fresh angle on the act of cheating when it comes to your Dream Team and shows fans reactions having been caught red handed."
The campaign will run in The Sun newspaper, the Dream Team website, The Sun-owned digital channels and social channels, as well as paid media.
Josette James, the chief client officer at Wunderman, said: "Those football fans just can't help themselves – we're back to expose the clubs cheats with another Dream Team campaign.
"This year's creative is a cheeky way to poke fun at the divided loyalties of fickle football fans. But remember, it's all OK in the end because 'It's not cheating when it's your Dream Team."