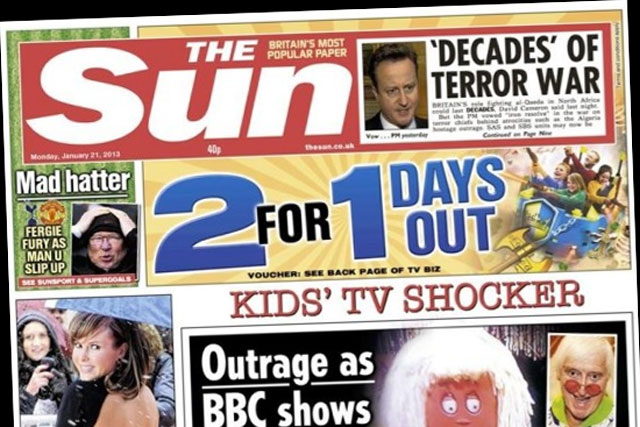 The Sun's Smile Squad, along with a couple of Page 3 girls, will take on the snow and man four lanes of the motorway today.
A 2005 study found that many people think the third Monday in January is the worst day of the year, due to a combination of weather, debt, time since Christmas and failed New Year's resolutions. However, some scientists remain unconvinced about the reality of Blue Monday.
Rob Painter, marketing director, The Sun, said: "We're cheering up M6 commuters by paying their rush hour toll."
Halifax building society is also trying to get in on the Blue Monday action by buying the phrase as a promoted trend on Twitter, booked by MEC.
Today's Sun stunt is part of the paper's wider 'Big Smile Giveaway' campaign. It launched on 1 January with a TV ad spot by Grey London, part of WPP's Team News with media agency M/Six.
The ad featured a young girl leading people in a cheerful January singalong.
Additionally, the tabloid is launching an app called the Sun Smile App. Painter explained it "will give people access to 15 of our best stories every day for free" over the next three months. It is available on iOS and Android.
The Sun is also running a promotion that offers holidays for £9.50.