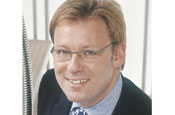 The last time the paper's sales fell below three million was in January 1974.
News Group is planning a move to full colour for The Sun at the end of the month.
Ad director Mark Chippendale said the "market would decide" whether ad rates for the full-colour newspaper would change.
But The Sun's circulation dip, believed to have taken it around 12,000 copies below the three million-mark for December, will not help the paper's position.
News Group had previously seen the preservation of three million sales as crucial in maintaining its ad yield strategy. Recent months have seen the publisher invest in major promotions to retain the figure.
The Sun kicked off September by slashing its cover price in London and the South East from 35p.
The discounted 20p cover price had helped the paper to add 1.8% to its circulation, but in October and November, the paper failed to keep levels up.
The Sun's circulation fell in November by 1.55% to 3,078,388.
Jo Blake, head of press at BLM, said: "People will still use the paper as a vehicle for ads. But I would be interested to see what it is saying about the reasons – are readers migrating online?"
News Group declined to comment.