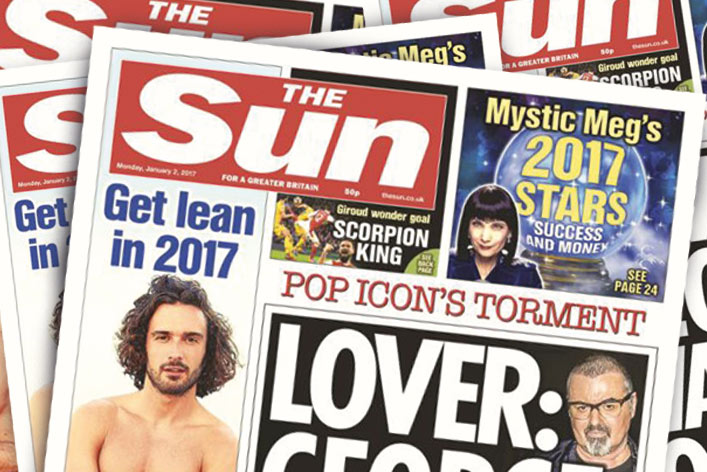 News Group Newspapers and sister company Times Newspapers, which publishes The Times and The Sunday Times, both disclosed for the first time in their 2016 accounts that they gave "cash payments" and "free advertising space" to agencies and advertisers in return for certain volumes of spend.
The disclosures are significant because of concern among advertisers that rebates are a growing practice and agencies may not be telling clients about them. It is highly unusual for media owners to disclose rebates.
NGN said it had "contract discount and rebate provisions" of £8.1m at the end of its financial year.
It is understood that NGN's figure is an estimate. The final sum could turn out to be different because rebates are sometimes calculated over longer periods of time, depending on each agency's deal.
NGN made the disclosure as part of new accounting rules, called FRS 102, which require greater transparency, and it also restated its 2015 results to include rebates.
The revised accounts show the company made a rebate provision of £5.7m at the end of its 2015 financial year, but that turned out to be an underestimate.
A source said NGN ended up paying £8m in rebates to cover 2015. That meant it had to reduce both its turnover and its profit by £2.3m in the restated 2015 accounts because of what was called a "retrospective" adjustment.
Times Newspapers said it paid rebates but did not reveal the 2016 provision. It did have to restate its 2015 accounts, reducing its revenue and profit by £2.4m.
News UK, owner of The Sun and The Times, is the third British publisher to confirm it pays rebates in its accounts.
DMGT, owner of the Daily Mail, set aside £21m in rebates last year, and Guardian Media Group admitted the payments but gave no figure.
ISBA has predicted other media owners "will follow suit" in the interests of transparency.
News UK declined to comment.
Graham Brown, co-founder of MediaSense, a media consultancy which worked with ISBA on its framework contract, welcomed the disclosures by media owners.
"It is making the opaque more transparent," he said. "The only way we're going to get trust back in the market, which has been eroded further by the Department of Justice investigation [into US ad production], is for companies to make disclosures like this where they have hitherto not done so."
News UK described rebates as "a key source of estimation uncertainty" in its newspapers' accounts, which were audited by EY.
The language about cash payments and free space in return for certain volumes of spend was almost identical to how DMGT and GMG described rebates in their accounts. Those publishers used PwC as their auditor.