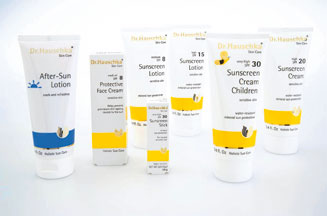 The proposals, first drafted in 2006, state that a sun cream brand can carry an official European Union (EU) logo confirming that the product protects from UVA sun rays only if it conforms to several recommended standards.
These standards cover the inclusion of labels stating whether products provide low, medium, high or very high protection, and the removal of misleading claims such as 'sun block' and 'waterproof'.
Although the standards are not mandatory, they are set to become industry best practice. Bigger brands, such as Nivea, began implementing changes last year.
Suncare products in the EU must provide a 3:1 ratio of UVB to UVA protection to carry the logo. As a result, non-chemical sun cream ranges such as Dr Hauschka and Weleda, both owned by WALA, have been dropped. Such brands claim it is hard to achieve the required ratio using only mineral-based ingredients.
Sebastian Parsons, chief executive at Dr Hauschka UK, said it would be unable to meet the EU strictures without the use of chemicals. He warned that the requirements may also leave parents with no option but to use chemical products on their children.