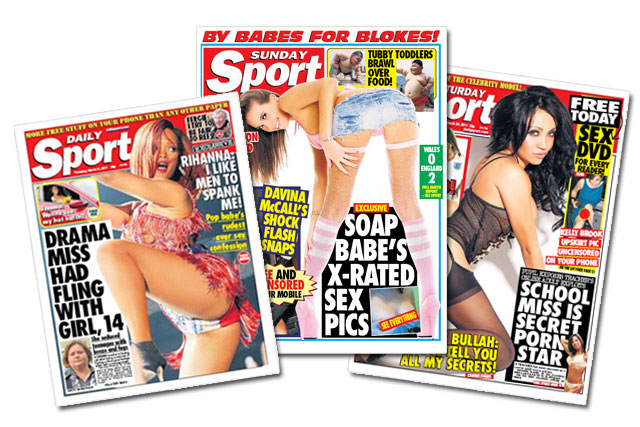 The ad, which ran on 14 June 2016, features several images of women, who appeared to be removing their clothing, with their breasts partially visible. The pictures are accompanied by phrases such as "XXX Sex Stories" and "Filthy Sex Chat with Hot TGirls!"
A second ad, which appeared inside the paper, featured even more explicit images and text such as "They're Huge! Shoot Your Load on my Massive Tits!!" and "Filthy Old Pensioner! Give Quick 30 Second Relief".
Campaign group Not Buying It! challenged whether the ads had been irresponsibly placed, suggesting that they could potentially be seen by children.
In response, The Sunday Sport said it regularly ran similar ads and had never received a complaint about their content. It believed that readers were aware of the paper's sexual content, and that this made it a suitable medium for these ads.
Luv2Chat owner Worldwide Digital Media, meanwhile, said that to prohibit the ads from being placed in the newspaper would be highly selective and restrictive, and would amount to censorship on the UK's free press.
The Advertising Standards Authority acknowledged the points of the newspaper and ruled that it was entitled to run sexually explicit ads inside the paper.
But the watchdog said that the way the paper was displayed in shops meant there was a risk that children would be able to view the ad on the back page. It therefore ruled that the ad must not appear on the back page of the paper again.