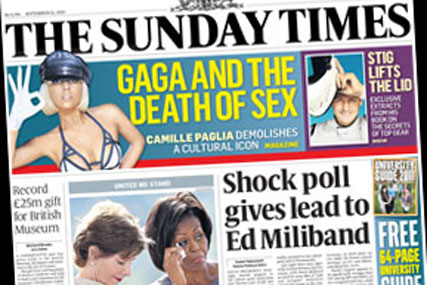 The 20p rise will be introduced across England, Wales, Northern Ireland and Scotland.
The cover price of its sister title, The Times, will remain at £1.
It means The Sunday Times will be again the highest priced Sunday national newspaper. The Sunday Telegraph is priced at £1.90, The Observer £2 and The Independent on Sunday £1.80.
In 2006 The Sunday Times became the first UK national newspaper to charge a cover price of £2.
News International's move to raise the cover price comes as it battles to keep readers amid a difficult national newspaper market and get them to pay for its digital content.
According to the ABC figures for August, The Sunday Times has not yet benefited from its website starting to charge for access on 1 July.
Its circulation dropped 0.18% from 1,068,158 in July to 1,066,240 copies in August – down 8.46% on the year.