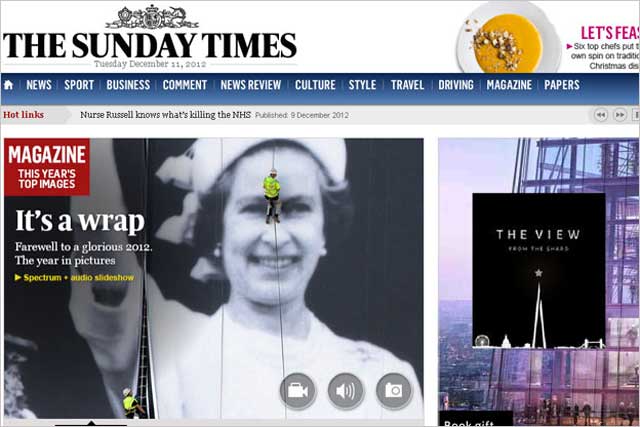 News International will screen the one-off event outside of the paywall, as News International uses the event as a marketing exercise to lure in new paid-for subscribers to the site.
Earlier this year News International took the paywall down during the Queens's Diamond Jubilee.
Walsh will discuss his 13-year fight to prove seven-time Tour de France winner Armstrong used drugs to win the cycling event during a live stream of a Times+ event hosted by The Sunday Times news review editor Alan Hunter.
The event is being live streamed after tickets for the live discussion, which is taking place at 7.45pm on Thursday (13 December), sold out.
Viewers watching the discussion at home will be able to ask Walsh a question via Twitter using the hasthtag #WalshLive.
Armstrong's fall from the grace this year has dominated sports headlines and resulted in Walsh being named British Journalist of the Year and Sports Journalist of the Year at the British Journalism Awards.
Follow @mattchapmanuk