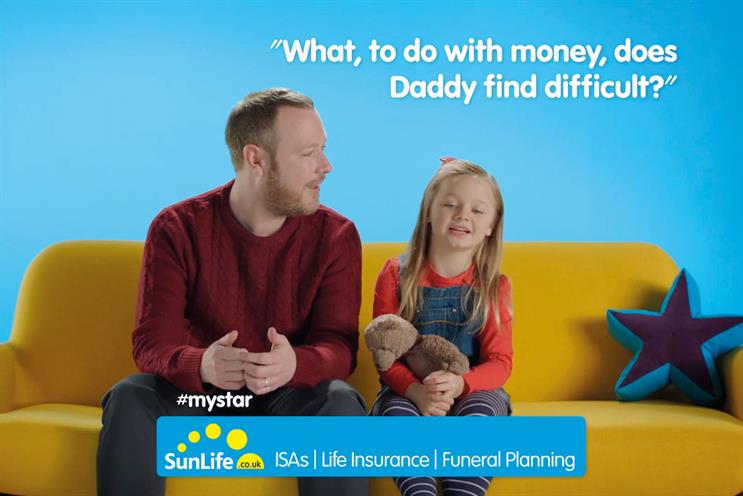 The insurance brand, which is part of Axa, approached creative agencies this week with a brief and is not using an intermediary to assist its search.
SunLife's most recent advertising was created by Happy Hour. In March, the agency released idents for SunLife's sponsorship of the ITV entertainment show Big Star's Little Star.
SunLife rebranded in July 2014, when it introduced the strapline "Life's what you make it" and talked about its "straightfordable" products.
The brand was previously known for its Guaranteed Over-50 Plan and for ads featuring Sir Michael Parkinson.
SunLife usually makes it into Nielsen's top 100 list of UK advertisers, based on media billings. It has an annual spend of between £20 million and £50 million.
Dean Lamble, the managing director at SunLife, said: "We need to increase awareness of the SunLife brand as a direct-to-customer business that is making it as easy as possible for everyone to get the financial services they want."
He added that the search did not affect any of SunLife's existing agencies.