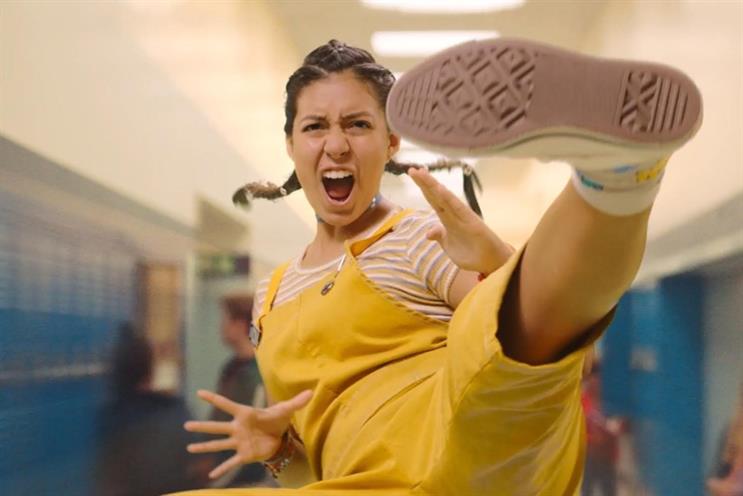 Generation Z: SunnyD is coming for you.
The Harvest Hill Beverage Company brand has unveiled a national campaign with independent shop Terri & Sandy -- the first piece of work since landing the new business in October.
The campaign kicks off this month with a media storm-designed buy across national and local TV, national Hispanic TV, cinema, streaming video and paid social platforms geared right to a new generation of SunnyD fans, on channels and platforms including MTV, VH1, Spotify, Pandora, YouTube, Hulu, Bravo, Lifetime, Unimas and Galavision.
"SunnyD is truly one-of-a-kind, and it's time to share its originality with a whole new generation by celebrating that group's own originality," said John LeBoutillier, president and chief executive officer of Harvest Hill.
"SunnyD's taste is second to none, bursting with flavor, and has a huge appeal to Gen Z, a group that appreciates what makes brands like ours distinct, and knows to drink to their own beat."
At the heart of the campaign is a high-energy anthem spot titled "Boldly Original," which serves as the brand's new tagline.
SunnyD and Terri & Sandy tapped coveted Brazilian directing team Alaska to produce ad spots and digital content rich in modern visual storytelling in a bid to capture younger viewers' attention. Each video features a cast of diverse teens – from a cycling acrobat to a budding scientist – who embody originality.
A can't-get-it-out-of-your-head new track from rising star DJ Kass, whose "Scooby Doo Pa Pa" became a viral YouTube sensation earlier this year, drives each spot.