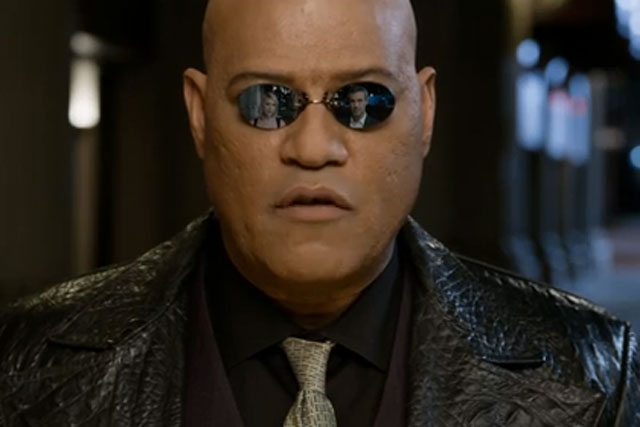 Doritos
Doritos' competition to invite the public to create an ad came up with this gem. This ad allegedly cost just $200 and took eight hours to make. It features a little boy called Jimmy and his Dorito-fuelled "time machine".
Kia
Morpheus from the Matrix has apparently hit hard times since he helped Neo save the world and is now an opera-singing valet.
Budweiser
Probably the most schmatlzy ad from the night, this "best Buds" ad features a puppy bonding with a Clydesdale horse. Horse lovers can find out more about the equine stars of the ad at the Budweiser blog.
Coca-Cola
The soft drinks giant divided opinion of ultra-patriotic Americans with a 60-second spot featuring people from around the world singing 'America The Beautiful'.
GoldieBlox
Debbie Sterling, a Stanford engineer, has created a toy construction set for girls in this ad that continues to help the brand punch way above it weight. It includes the lyrics from the Slade classic 'Cum on Feel the Noize'.
JC Penney
America was aghast when it appeared the person in charge of the JC Penney Twitter account was drunk-tweeting, but it all turned out to be a stunt to advertise the retailer's mittens.
Oops...Sorry for the typos. We were #TweetingWithMittens. Wasn't it supposed to be colder? Enjoy the game! #GoTeamUSA pic.twitter.com/e8GvnTiEGl

— JCPenney (@jcpenney) February 3, 2014
Toughdown Seadawks!! Is sSeattle going toa runaway wit h this???
— JCPenney (@jcpenney)
February 3, 2014
Who kkmew theis was ghiong tob e a baweball ghamle. #lowsscorinh 5_0

— JCPenney (@jcpenney) February 2, 2014
Cadbury
Super Bowl still lacks the global impact of other sporting events, but US-owned Cadbury got in on the action witha tweet about "that US Rugby stuff".
Staying up late for some of that US Rugby stuff? Remember you can still eat chunks in the dark ;) @Oreo #SuperbOwl pic.twitter.com/vOAENr0F4p

— Cadbury UK (@CadburyUK) February 2, 2014
Niall Horan from One Direction
The winner of the Super Bowl ad blitz may well have been Niall from One Direction who used the event to plug the band's upcoming gig at the stadium.
The tweet received over 80,000 retweets and 125,000 people favorited it.
Watching the Super Bowl! And all I can think of is! " I can't believe we are playing that stadium in the summer" mind blowing shit

— Niall Horan (@NiallOfficial) February 3, 2014
Follow Matthew Chapman @mattchapmanUK