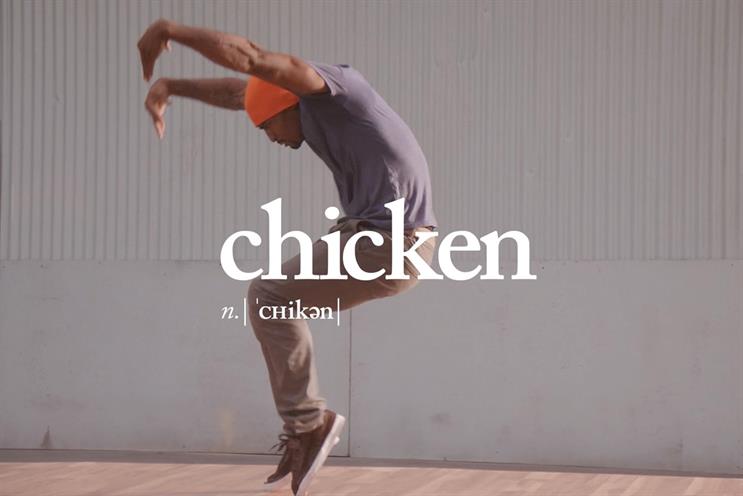 Tell us about the making of this project. Putting this together wasn't as easy as everybody thinks it was. It took hours of casting, and a lot of direction and organisation between Wolfe, the producer Lee Groombridge and myself. Some of the auditions were great but their approach to what we were doing wasn't right. The 25 that we finally chose really captured the spirit behind the Puma Dance Dictionary.
How did you get into choreography? I started off freestyling and going to parties in my younger days, but I got more into choreography as a dancer after I moved to LA. After doing that for a while, I wanted to expand my ability and see where and how I could fit in as a professional choreographer. I still freestyle too.
What else have you worked on that you are particularly proud of? I wouldn't necessarily say there is a specific project. I've gained so much knowledge and respect for the art through all the work I've done. There are some projects where the time went too quickly, while there are others where I was just proud to get through it for whatever reason. I just made sure I was doing what I felt was the best job possible, and continue to do so.
What inspires you? Interesting question! Most people say "other people" or "my mom" or even certain situations and circumstances. Not that those can't/don't inspire, but they are only fractions of where I get my inspiration from. I like to focus on things that haven't been done before and ask a simple question: is that possible? Where I grew up, and in the world of freestyling, how you dance gives you your identity. The rule is not to look like anybody else. That thought basically carries over into the choreography world. That is my true inspiration.
What are you working on next? I've just shot a video with a new artist named Arielle, who I've been working with for some time. I'm so excited for this project to grow – keep an eye out. She is "the truth".
Tell us something unusual about yourself. I love to bake! Yes, bake. I've been baking and selling my cakes on and off for a few years. Everybody knows them as Super Dave's cakes. I've been doing it for a while but I've been so busy with other stuff that I've been on a bit of a hiatus recently.