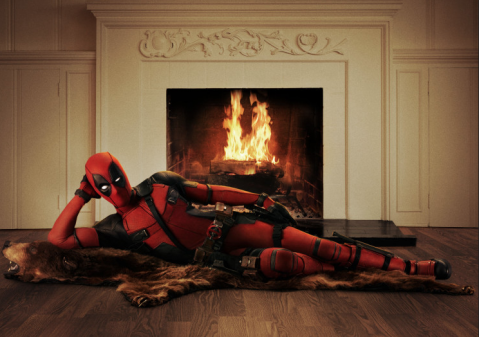 It's a question I'm sure we have all asked over the past couple of months. Sadly for DC and Warner Brothers, the hype behind the million-dollar question has fizzled out. So much so that it recorded the biggest slump of 55% in Friday to Sunday ticket sales ever! Why? Well it's a culmination of the damming reviews and a shoddy, boring marketing campaign.
This is in stark contrast to Marvel's latest superhero flick Deadpool, which was the highest grossing R (18) rated film ever. There have been numerous articles singing Deadpool's marketing praises, there was also Ryan Reynolds ego singing his own praises, taking claim for some of the campaign ideas. I call bullshit.
For those of you that didn't see any of the adverts, imagine Deadpool kissing Wayne Rooney's peanut head, a billboard featuring emojis of a skull, poo and an L (get it?) and important messages raising awareness for breast and testicular cancer. It seems as though they have taken a leaf from Don't Panic's philosophy. Why did they work? Well they went viral, and why did it become viral? Because it was left field, it tackled a global audience and was funny. They're all essential ingredients to create a successful viral marketing campaign.
A film character promoting a cause related issue is relatively unheard of. Deadpool however broke the trend with its viral campaigns highlighting breast and testicular cancer. It was quite clearly a success. So maybe it's time for more charities to start collaborating with films. If it's done well, not only will lots of people see it but it could raise the issues with a new audience, to people who were previously unaware.
So where did Batman vs Superman's marketing campaign differ? Let's take a look at some of the marketing material used; a Twitter account acting as the fictional character Lex Luthor, an interview with Lex in Fortune magazine and free wifi provided by Lexcorp (Lex Luthor's company) at comic con. Woo bloody hoo! To put it politely, it's lame and uninspired, that kind of material has been exacerbated to the max. At the time of writing this @alexanderluthor has 21.7k followers and has tweeted a whopping 7 times. It's the definition of one dimensional, not to mention it only really targets superfans. Who even is Lex Luthor?
In the build up to release, the film's marketing heavily relied on two household DC comic names in the same film to sell it. That might sell the tickets in America where comic book characters are loved nationwide, and it did briefly, but was very short lived. This ploy doesn't correlate to other countries though. The UK for example likes a witty marketing campaign; they need to be engaged with some fresh material. Deadpool didn't rely on its name, because it didn't have one to rely on. Instead the marketing cleverly exposed him to the public, further developing the Deadpool brand.
Admittedly the marketing material does somewhat rely on the characters in the film and their personalities. With this in mind, I'm not suggesting that DC should have billboards of Batman and Superman getting saucy in a hot tub, but a move away from the norm could have prevented the ticket sale slump. In my opinion the Superhero film market is overrun, to smash the ticket-selling game film companies need to get more creative with their marketing. Maybe Batman v Superman is the much-needed failure for marketing execs to see the light?
Maybe I'm wrong, probably not…
Joe Wade is MD of Don't Panic.