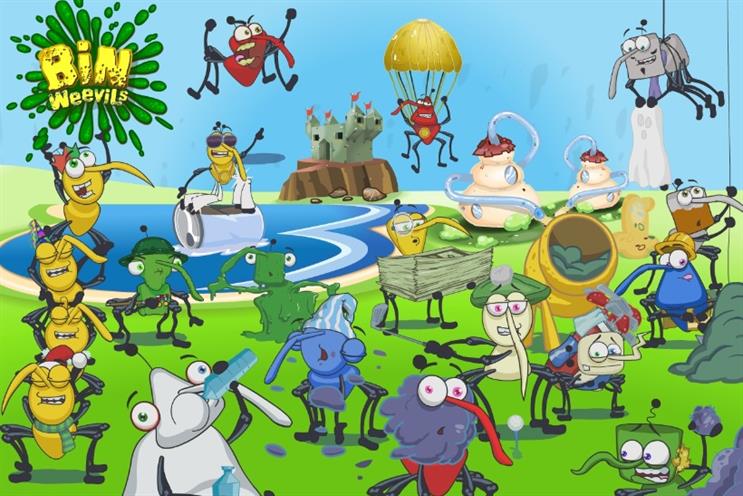 While that innovation makes it easier for consumers to shop, there is one area where progress has stagnated – the children's market.
Advertising to children is strictly regulated offline, with tight rules on how brands target children via TV, for example.
It was one of the biggest milestones for the industry when Google did YouTube Kids
With the internet transcending borders and platforms, however, online regulation is still a work in progress – meaning brands and consumer groups are still tussling over which ads children can see online and where.
Big spend gap
That's meant slow growth in the children's ad market both in terms of advertiser spend and start-ups, according to Dylan Collins, CEO of 'kid-safe' ad network SuperAwesome.
His company has been quietly hoovering up rival startups in Europe over the last year in the anticipation that a "wall of money" from advertisers and agencies will eventually hit the children's market.
It is still early days, but that view seems to have been vindicated by the launch of YouTube Kids, Google's child-friendly, ad-funded video app.
Speaking to Marketing, Collins said: "It was one of the biggest milestones for the industry when Google did YouTube Kids.
"Google going there has meant everyone is now [saying], this is serious, this is a market. It will be an interesting question as to what Facebook does, Amazon does, Yahoo does."
Collins says there is a huge gap between what advertisers spend on TV targeting kids, and what they spend online.
According to SuperAwesome's data, seen by Marketing, US advertisers are only spending between $700m to $1bn a year on digital ads aimed at children. That compares with approximately $50bn spent on adults.
Rewiring advertising for children
That lack of growth is part of a bigger vicious cycle. Existing rules prevent advertisers from using behavioural tracking techniques to target ads at children under 13.
Since that system underpins most advertising on the web, and the regulation is complex, many agencies and brands simply avoid the under-13s market altogether. Likewise, the biggest social networking sites - Facebook, Instagram, Twitter, Snapchat - all specify that users must be over the age of 13.
This is the first time we're seeing a generation of kids interacting with tech, and as a society we have to legislate for this
Specifically, rules from the US Federal Trade Commission specify that site operators – and by extension marketers – cannot collect data from children under the age of 13.
Those that do must obtain "verifiable" parental consent. This framework, known as COPPA, is a US invention, but it's thought the rules will be mirrored when the EU updates its data protection laws, possibly later this year.
SuperAwesome gets around this by placing ads within environments that are popular with children, such as online gaming worlds, rather than tracking kids around the web.
The company's ad server, AwesomeAds, is the first built with COPPA compliance specifically in mind - the reason why major brands such as Lego, Mattel, Hasbro and Nickelodeon count as clients.
Collins said: "Many big kids' brands, such as Lego and Mars, have taken COPPA and applied that as a global standard. This is the standard that will happen globally for kids."
This has meant rethinking how to approach online advertising and coming up with new formats in order to get around the targeting issue. It also means letting go of certain metrics which would rely on tracking.
SuperAwesome has formed a partnership with Bin Weevils, a virtual world for children. Brands such as Hasbro buy 'branded areas' within the game, rather than standard display ads.
The company has also created a new mobile banner ad format for MacMillan, which allows the child to expand the banner and read an excerpt from a book.
Collins said: "Advertising for kids has to be a fun experience for them, and not just a banner ad. We are trying to invent new ways of doing safe marketing."
The network counts 160 brands as clients, and claims to reach 200m children in the US, UK, Asia and Australia. The company does not work with food brands.
Market up for grabs
Since SuperAwesome places ads according to context, and not tracking data, its future growth will hinge on the arrival of more child-friendly platforms like YouTube Kids.
Unless the rest of the internet big five – Microsoft, Facebook, Amazon and Apple – follow Google's suit, brands will find it tough to reach a widespread young audience.
It isn't clear whether this situation will change soon, given the intense squeamishness over pushing products to children online.
YouTube Kids is already under fire from US consumer groups over 'deceptive' marketing practices, namely by pushing food and drink ads to kids in a way that wouldn't pass muster on TV.
Separately, YouTube vloggers such as Zoella have attracted criticism for failing to control junk food ads that sit alongside their video content.
As Collins noted: "One of the biggest problems in the space is that parents are against the notion of advertising to kids, because they've seen gambling ads appearing in kids' games, which is crazy."
Unrealistic expectations
But shielding children from ads is unrealistic in an environment dominated by free services that are entirely funded by ads. Pay-to-watch content has been available on YouTube last year, but likely makes up a fraction of the site's revenues.
Ian Twinn, director of public affairs at ISBA, has suggested some campaigners refuse to accept free services must be funded somehow.
He said: "There are campaigners who do not like any child to see any advert.
"No rules can ever satisfy them and it may be that the groups in the USA are more interested in a political outcome for new legislation than in advertising regulation."
Behind the scenes, Collins says the tide is turning. He said: "This will get bigger and bigger. This is the first time we're seeing a generation of kids interacting with tech, and as a society we have to legislate for this.
"Google has jumped into the lead on this. This is Silicon Valley discovering kids. The penny is dropping as [those executives] go, you don't care about the services I use. It is hard to see how you can't be in this sector now."
---
Recommended