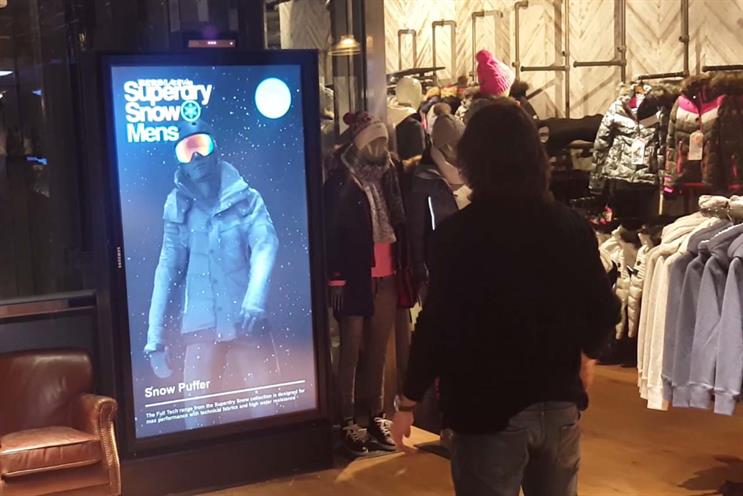 The mirror, created by design and innovation agency Seymourpowell, uses body tracking to capture the motion of the user and replicate it though their "reflection", a computer animated character who is able to wear a range of apparel.
When not in use, the mirror becomes a dynamic aspect of the store design that showcases the collection.
Pat Fahy, creative director, customer experience at Seymourpowell, said: "We've designed the smart mirror to stop shoppers in their tracks with an engaging, fun and highly interactive experience that brings them closer to the Superdry brand and products.
"A large full-length screen that acts like a mirror prompts customers to browse the collections using swiping gestures and select their favourites with an 'air punch'. Integrated body tracking technology allows them to try on the garments digitally as they browse.
"Any movement the customer makes is mirrored by the garment shown on screen, giving people a new, instant feel for how the product fits and moves."