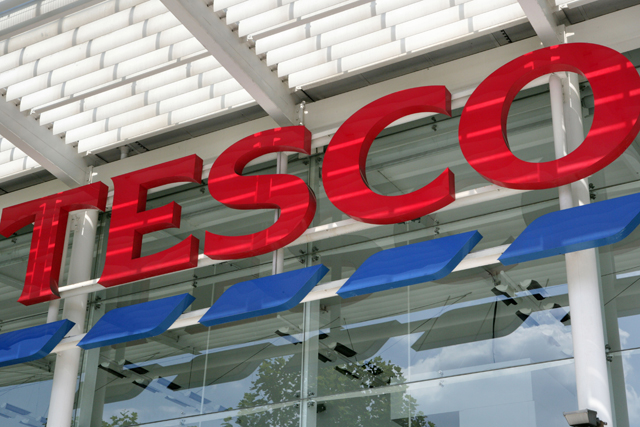 Statistics from market research firm Nielsen show the proportion of goods on promotion in all the major supermarkets during the four weeks to 26 November increased from 35% last year to 37% this year, but there was little associated uplift in sales.
Sales by value were up 2.2% year on year in November, compared with a 2.7% rise for the four-week period to 29 October, while sales by volume were down by 2% in November, compared with a 1.9% decrease in October.
Nielsen senior manager for retailer services Mike Watkins said: "The last week of November is typically a strong week for supermarkets, but this year the growth trend is different.

"Shoppers are generally not only delaying spend until December, they are also buying less."

Nielsen said discount retailers including Aldi, Lidl and Iceland are bucking the trend with shoppers visiting them more often and spending more heavily compared to this time last year.

The four-week trading period to 24 December is projected to be worth around £11.8bn, which is above the £11.3bn recorded during last year's snow-hit Christmas period.

The retail industry as a whole recorded its worst year-on-year comparison for six months in November as consumers appeared to hold back their spending this Christmas, according to figures from the British Retail Consortium (BRC).

Figures showed UK retail sales were 1.6% lower by value on a like-for-like basis compared to November 2010.

However total sales, which take into account changes in floorspace as a result of new stores opening or closing, increased by 0.7% in November compared to this time last year.

It was the smallest year-on-year percentage increase in total sales since May.

Stephen Robertson, director-general of the BRC, said: "There's a worrying lack of cheer in these figures. The weakest increase in sales for six months suggests consumers are keeping a tight rein on their spending, despite Christmas being so near.

"This November's mild weather contrasted with much lower temperatures last year, hitting sales of winter clothing and footwear particularly hard."

One area of retail that is booming is 'click and collect' e-commerce, which allows customers to shop online and then pick up their purchases in store.

During the three months to October 'click and collect' grew significantly to account for 10.4% of all e-commerce sales, according to figures from IMRG and Capgemini.

In the same period mobile claimed 3.9% of sales within the e-commerce market.

Additional research from IMRG and eDigitalResearch shows customers are increasingly comfortable with carrying out purchases via Facebook.

The study, which was conducted over 13-15 October, reported 12.1% of social media users had made a purchase from a Facebook store, compared with just 3.3% four months previously.
Follow Matthew Chapman at @mattchapmanuk