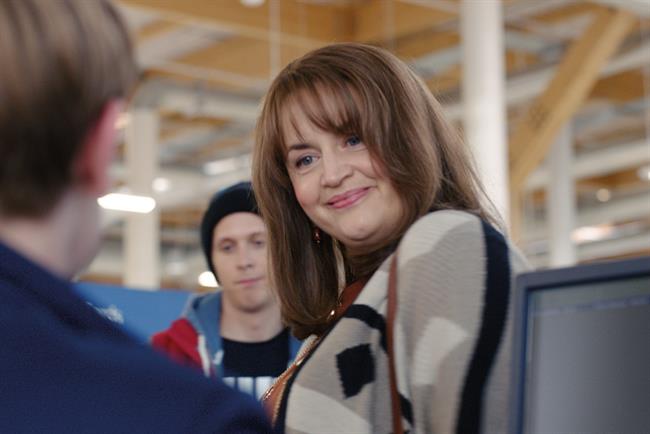 Britain's supermarkets are engaged in a brutal war as trading conditions change at their fastest rate in more than 35 years, and it is agencies and media owners that are suffering collateral damage.
During the recession of 2008-2009, traditional grocers were among the best advertisers as consumers continued to buy food while cutting back elsewhere. But that has changed since 2012. Revenues have been badly squeezed because of price deflation and the twin threats of the discounters, Aldi and Lidl, and the online insurgents, Ocado and Amazon. In the middle market, Tesco, Asda and Morrisons have struggled to differentiate themselves.
All three have changed marketing directors and agencies in the past 18 months. They have also slashed adspend, with newspapers bearing the brunt. The trio has collectively cut spend on press, TV, outdoor, radio and cinema by nearly £100 million, or about a third, since 2011, according to Nielsen – although some of that has gone into online.
The grocers need to do something radical. As one agency source who works with retailers says: "There's been a very 'me too' supermarket share of voice, leading to bland advertising." But it means some long-running agency relationships have been abruptly ended.
Last year, Tesco dropped Initiative as its media buyer after 20 years in favour of MediaCom and moved its creative account to Bartle Bogle Hegarty without a pitch. Then Morrisons parted ways with MullenLowe London as its creative shop after nine years to work with Publicis London in January.
Most dramatic of all, Asda last week axed its media buyer, Carat, after two decades and its creative agency, VCCP, after three years – again without pitches. The supermarket handed the accounts to Publicis Groupe's Blue 449 and Saatchi & Saatchi.
Saatchi & Saatchi has a long history with Asda and its US parent, Walmart. And change happened in just a few weeks.
Asda informed the sacked agencies only the day before the announcement – but it didn't surprise one agency boss who was dumped by a retailer recently. "If you look at Tesco, Walmart, Morrisons – they're all bleeding to death. There's not much room for sentimentality," he said. "They woke up to the discounters far too late."
The Asda drama got agencies talking for a number of reasons. Not bothering with a pitch process is unorthodox but it could be smart when there is a sense of urgency. Bringing media and creative together with a more "integrated" offering could also make sense, particularly when brands need fast-turnaround online work.
Then there is the decision to "align" Asda and Walmart with the same ad agency. One source who knows Asda claims this will lead to "homogenised" ads that Walmart will run in multiple territories – which the new UK agency team insists will not happen.
Publicis Groupe did suffer a blow in the US when it lost Walmart's media account earlier this year, and the UK win looks like a consolation prize that might reopen the door one day in the US.
Ad buyers are also watching to see if Asda changes its media mix. One person familiar with its marketing thinks the supermarket still spends too much with regional papers because of its Yorkshire roots. Tesco has already taken a radical change of direction, slashing press spend by 80 per cent in the three months to March, according to Nielsen, and switching spend to online and social.
There is a clear long-term pattern. The three supermarkets that performed worst financially cut their adspend in traditional channels the most between 2011 and 2015. Tesco reduced its expenditure by 43 per cent to £65 million from £116 million, Asda by 22 per cent to £83 million from £106 million and Morrisons by 27 per cent to £56 million from £77 million.
And businesses that fared better kept investing in advertising: Sainsbury's increased its spend by 2 per cent to £59 million, while Marks & Spencer only cut by 9 per cent to £61 million. Most interesting of all, Aldi boosted ad expenditure by 160 per cent to £69 million from £26 million and Lidl hiked its spend by 275 per cent to £83 million from £22 million.
The shift accelerated during 2015. Lidl went from the smallest spender of the grocers in 2014 to number one last year – a 75 per cent jump from £47 million. Tesco dropped to number four from second place. However, it is important to note that the data covers only press, TV, outdoor, cinema and radio and does not include online, which will skew the picture to an extent.
Tesco's decision to cut its investment in TV and press further in the first three months of this year means it has become the smallest spender of the big six grocers in traditional media as its online experiment accelerates. Five years ago, Tesco was spending more than £1 million a week with newspapers. This year, it has been £1 million in three months.
It is a remarkable media decision that other retailers are watching closely, especially as Tesco returned to modest like-for-like UK sales growth in its last quarter – albeit against weak comparatives.
Looking ahead, the battle between Asda and Lidl will have added intensity because they will be using rival Publicis Groupe shops, after Starcom Mediavest Group won Lidl in August last year. Agencies are on the front line of the supermarket wars.