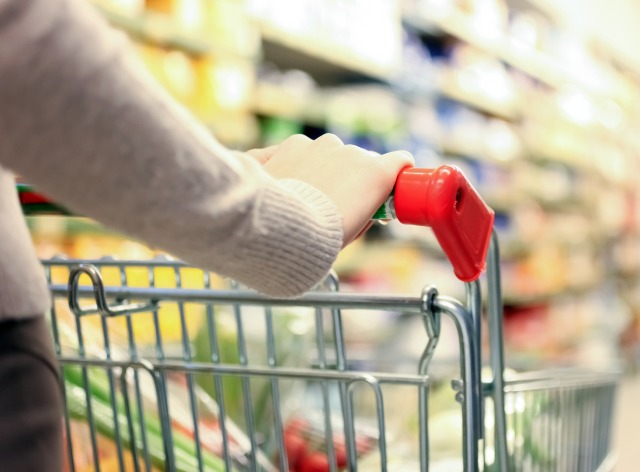 During the six weeks until 27 December, UK supermarkets (excluding discounters Aldi and Lidl) generated £4.07bn in spend.
However, sales across the period got off to a slow start in the first fortnight - despite Black Friday falling on the 28 November - when spend fell 2.5% compared to 2013. Business picked up marginally in the second fortnight, dropping just 1.2%.
But supermarket performance rallied in the final two weeks and offset the overall decline for the festive period, with sales growth of 2.1% (£37.5m) to £1.73bn. This was attributed to strong category performers such as chocolate and alcohol, particularly liqueurs and spirits.
Perhaps most tellingly, sales of turkey and chicken were down 4.2% and sales of beef, gammon and bacon were down 4.1% in the last two weeks, a period that saw stock, gravy and stuffing grow 2.3%. The implication was that many consumers were buying their meat elsewhere.
Of all the product segments, frozen desserts and cream performed the worst during the six weeks, down 6.9%, while poultry followed closely behind, with a 5.2% decline. The best performing products were cards, crackers and decorations, which were up 5.8%.
The data excludes information from discounters Aldi and Lidl and is collated from sales information provided by the supermarkets themselves.
Tim Eales, IRI's strategic insight director, said: "The timing of Christmas Day 2014 may have been a significant factor in the way that grocery sales in the supermarkets ramped up towards the end of the Christmas period.
"Last year we spent 18.4% of our six-week spend on the 12 Christmas super-sectors (worth just over £4bn) in the final week. This year that rose to 21.7%, with the big day late enough in the week for us to get much of our shopping done in the three days before, particularly for our turkeys.
"All in all, looking at the sectors and categories most associated with Christmas, sales in supermarkets recovered to put retailers in a better position than it looked like they might end up in four weeks ago."
Read next
15 ways to embrace change in 2015
The 2015 detox plan that marketers need to follow