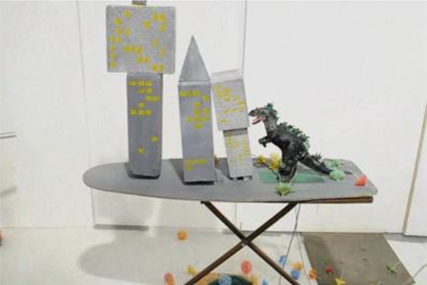 The film was created by agency Outside Line and made to promote the Sure For Men Last8 Sweepstake on-pack World Cup promotion, which gives buyers the chance to win cash if their team gets through to the last eight in South Africa.
It shows a 'Rube Goldberg' sweepstake machine with an ingenious approach to selecting teams. The machine's builder, Andy Gent, has made models for films including 'Fantastic Mr Fox' and Tim Burton's 'The Corpse Bride'.

Iconic football references from past tournaments make subtle appearances throughout the video, as the football knocks over the leaning tower of Pisa, dodges Spanish bulls, and sets Godzilla trampling down a series of skyscrapers.

The film has been uploaded to YouTube and is being spread virally.

Gent said: "Rube Goldberg machines are renowned for their complexity, which is what makes them so popular and fun to watch. We're hoping football fans everywhere will love this viral in the run-up to South Africa."