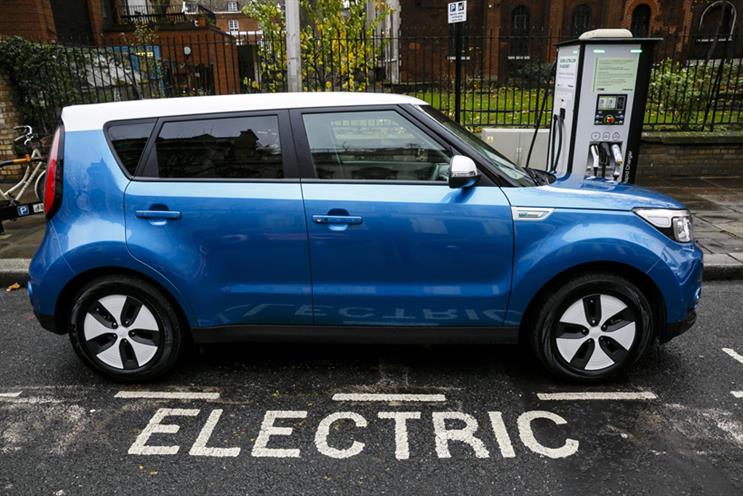 The number of new electric vehicles registered in the first six months of the year was 19,252 – a 31.8% increase on the first half of 2015.
Sales have grown exponentially since the first six months of 2011 – the first period following the introduction of the government's plug-in car grant – when there were just 625 new vehicles registered.
Nissan UK's head of electric vehicles (EV), Edward Jones, said the surge suggested that "the tipping point for mass EV uptake is upon us". Nissan's Leaf was the highest-selling purely electric model between January and June, with 2,336 units sold, though the best seller of all plug-in models was the hybrid Mitsubishi Outlander PHEV, with 5,738.
Jones predicted that by 2020, electric car charging stations in the UK will outnumber petrol stations, the number of which Nissan forecasts will fall from 8,472 now to 7,870 within four years. In 1970, the UK had 37,539 petrol stations. There are currently around 4,100 electric charging stations, the vast majority of which have opened since 2011.
"As electric vehicle sales take off, the charging infrastructure is keeping pace and paving the way for convenient all-electric driving," said Jones.
"As with similar breakthrough technologies, the adoption of electric vehicles should follow an 'S-curve' of demand. A gradual uptake from early adopters accelerates to a groundswell of consumers buying electric vehicles just as they would any other powertrain."
Electric vehicles still have miles to go before making a significant dent in the overall market, however. They made up only 1.4% of the 1,420,636 total vehicles registered from January to June.
John Hayes MP, appointed as transport minister in Theresa May's reshuffle, said the government wanted to "make the UK a world leader in electric vehicle uptake and manufacture, to ensure that by 2050 every car and van on our roads is a zero emission vehicle.
"We are backing this with one of the most comprehensive support packages in the world, with more than £600m of government investment to help grow the UK market."