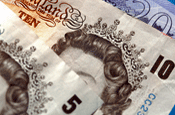 The Spring 2008 survey shows that salaries have not risen dramatically in the past six months.
But it also identifies a skills shortage in rapidly developing areas such as digital.
The survey says: "Talented and experienced candidates who have kept up to speed with evolving technologies and media can find themselves in the enviable position of being fought over.
"But not so at the graduate and junior end where there is still a reluctance by employers to invest and train staff from the grass roots."
The survey said that clients are increasingly willing to offer hefty salary increases to retain their best staff - up to 17 per cent in some cases.
Compare your salary with the ad industry averages below:
ATL account handling:
Graduate - £16k- £18k
Account executive- £18k-£22k
Account manager - £23k - £28k
Senior account manager - £28k - £35k
Junior account manager - £32K - £45K
Senior account director -£45K+
Board director - £60K
Group account director - £80K
ATL planning
Junior planner £25K - £30K
Mid planner £30K - ££50K
Senior planner - £60K+
Planning director - £80K+
Creatives - Art directors / copywriters & teams
Graduates - £18K - £21K
Junior £20K - £25K
Lower midweight - £26K - £35K
Midweight £32K - £40K
Heavy midweight £40K - £50K
Senior - £50K - £65K
Group head - £50K - £70K
Head of copy - £58K - £70K
Deputy CD - £65K - £90K
CD - £70K - £120K
Exec CD - £110K+