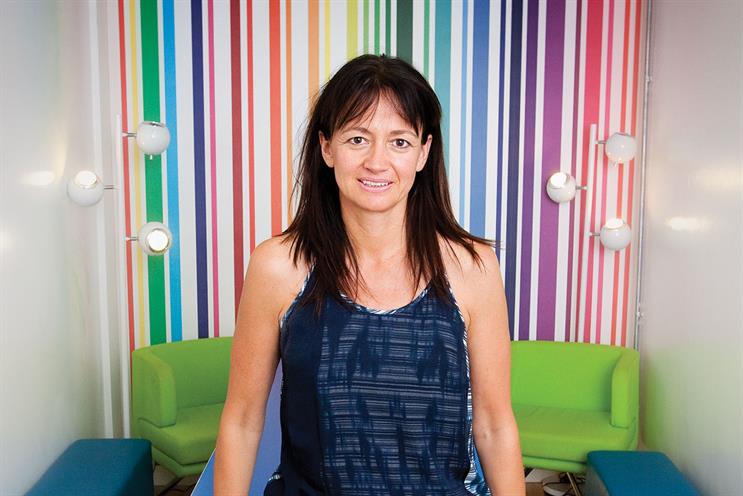 YouTube, The Huffington Post, Grazia (UK), The Apprentice, City AM – 2005 was a vintage year for media launches. It was also the year that a trio of Carat exiles – myself, Mark Jarvis and Colin Mills – decided to launch our own independent media agency.
At the time, it felt exhilarating and terrifying – and, to underscore that fear, colleagues and contacts lined up to tell us what a mistake this was. At Carat, we had careers, clients, pensions, prospects. Launching a media agency from scratch involved huge risk and vast amounts of capital, within a consolidating sector that placed increasing emphasis on scale and buying clout.
Media coverage at the time reiterated that ours was the first independent full-service media agency to launch since Walker Media in 1998. Subtext: this was an interesting but truly bonkers move.
Clients sang a different tune. Multinational brands were never going to be interested in our offer – they were and still are well-served by the big networks. Instead, we were looking to attract challenger brands operating in fast-moving sectors that wanted creativity and a more personalised service than large agencies could deliver.
We already admired BLM and Walker Media. However, clients maintained there was a gap in the market for another independent media agency agile enough to deliver smart planning and buying geared specifically to the needs of small to medium-sized clients. Media owners were also encouraging – it helped that they knew us well. They welcomed an alternative agency, open to new media opportunities and prepared to negotiate using brain, not brawn.
But when it came to actually launching the7stars, what clinched it was, and remains, a desire to do things differently. This meant kicking back against the cookie-cutter approach to running a media business that seemed to say: "Our network business model requires a media agency to be X size, trade in Y way, treat clients in Z fashion." It meant complete transparency – we believe clients must be able to trust their agency and receive strategic advice that is always and only in their interests.
On the people side, it meant asking: "What if we made being a great place to work a core aim of being in business?" In practice, this was the birth of our "people before process" approach, part of which meant ditching job titles and holiday forms. It also meant investing in training, healthcare and gym memberships.
Securing private rather than venture-capital funding was key to realising these ambitions. Luckily, our backers supported our vision and were prepared to give us room to create an agency the way we wanted it. After the first year of operating, our billings were just £10 million – we broke even after 18 months.
Fast forward a decade and we will bill £200 million this year, making us the UK's biggest independent – in fact, the biggest in the past 20 years.
The route from start-up to big independent has not been easy. In the early days, we lacked scale so getting on to pitches was really hard.
We first talked to Iceland in 2006 but were too small to handle its business. When the recession hit, we had three clients go into administration.
On the plus side, it forced us to be a more entrepreneurial and to encourage more freelance talent, flexible working and short-term contracts.
These days, growth itself presents challenges: we have to focus on maintaining a creative, entrepreneurial culture and on managing the complexity of being a bigger agency without becoming corporate. Having a talented senior team that shares our passion for the business and will speak up if we risk veering off course is invaluable.
Looking back to 2005, did we think we would get to this point? Well, yes – we believed in our offer and we knew this level of growth was possible. What we didn't anticipate is our even rarer-breed status now that Walker Media and BLM have been swallowed up by the bigger networks.
While I'd happily do it all over again it, I'd love to see more entrepreneurial spirit in media – after all, there are plenty of independent digital and creative agencies. Indies are only unusual in media because of the scale argument. We believe media is too important to commoditise – clients and the media industry need more people to believe it, too, and to be brave enough to launch the next generation of media independents.
Jenny Biggam is a co-founder of the7stars