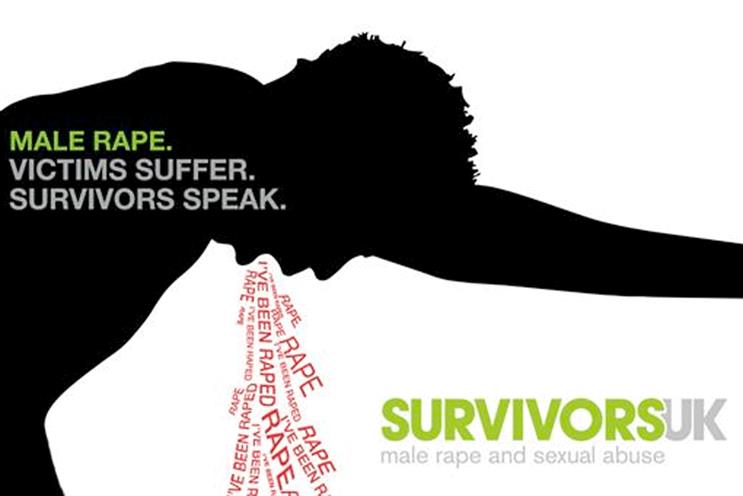 The campaign is the final work to come out of Johnny Fearless and features a strong image of a silhouette of a man throwing up with the words "I've been raped" coming out of his mouth.
The work will be pushed out on social media and online display channels from Tuesday next week (26 May) for four weeks.
Paul Domenet, a founding partner at Johnny Fearless until it closed last month, created the work with Harriet Russell Vicks and Steven Smith. Media planning and buying was handled by UM London.
Survivors UK is also launching a website to host a national web and text chat service, which will be available for at least eight hours a day.
Michael May, the director of business development at Survivors UK, said that the issue remains to be an "under-discussed phenomena".
He said: "There is little specialist support available to these men and this support is concentrated in a few large urban centres.
"These new digital services will provide the first national portal for these men to receive information and free emotional support in their home or other safe environment and anonymously.
"We hope that this powerful advertising message will encourage more adult men to reach out for and receive help."