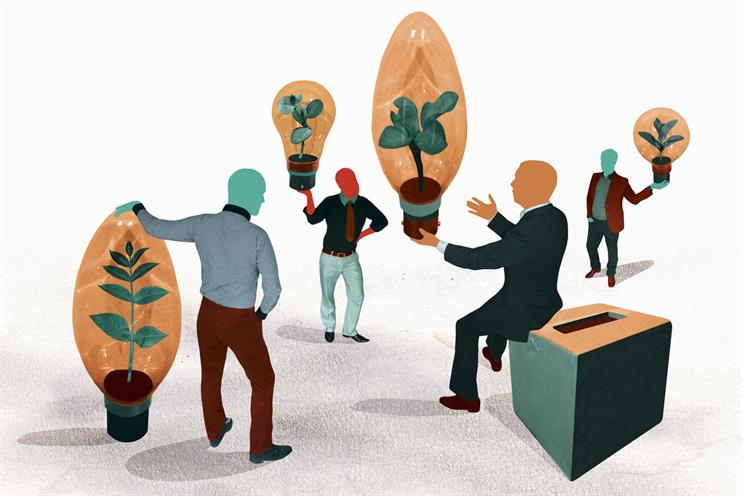 This is the eighth year I have attended the World Economic Forum in Davos and I've been involved in the sustainability agenda throughout that time.
In 2006, however, sustainability was very peripheral and focused almost exclusively on the supply side. I moderated a debate that first year on "Changing patterns of mobility; the impact of a high carbon cost future" for the automotive, transport and logistics industries. Although we were talking about a fundamental human behaviour in mobility, the speakers instinctively looked at how they could re-engineer components, products and processes rather than understanding people's needs and how to better meet them.
Beyond polar bears
Two years later, sustainability became a work stream in its own right but, again, the thrust was the environment, climate change and re-engineering the supply side through a combination of policy, NGO activities, commodity-sourcing and manufacturing innovation. Whenever consumer issues were raised, the debate tended to focus on the failures of communications around the environment and the intractability of consumer behaviour in response to campaigns featuring polar bears, landfill sites and deforestation. People weren't really interested.
Over the next two or three years, a group of us led by the Marks & Spencer chief executive, Marc Bolland, began to push the WEF to put the consumer at the centre of the issue and reset the approach.
We argued that understanding consumer attitudes, motivations and changing behaviours, especially as the result of media technologies such as social and mobile, was a real opportunity. This became central to the WEF programme and, for Davos 2012, a "Sustainable Consumption" project was launched. We were clear that if we wanted to change be­haviour, brand marketing and communications needed to be at the heart of those solutions.
Engaging Generation Y
One of the great things about the WEF is the ability to break down barriers and build consensus across groups.
At Davos last year, I moderated the Sustainable Consumption session under Marc's leadership and we made one key decision: that the millennial consumer was critical. We agreed on two key initiatives to drive engagement with them around sustainable consumption.
The first of these was the creation of an immersive, socially empowered digital platform for millennials that could harness their involvement and creativity into a movement for changing demand patterns to consume more sustainably.
The second initiative came from the insight that marketers themselves weren't engaging in the issue and that sustainability was seen as anything between irrelevant and difficult. The team recommended that we needed to incentivise marketers to take the issue seriously, embed it into brand and advertising strategies and to celebrate those who did it well. It was decided that we needed to create a new global award.
One of the challenges of the forum is that the teams that collaborate so well in Davos all have exceptionally busy jobs. This sometimes makes progress slow. This year was different. When we returned last week, the project meeting was able to report real progress.
Unilever's chief marketing and communication officer, Keith Weed, supported by WPP, Vice and others, led work on the digital platform. We now have a fully approved project plan and beta for the platform, called Future Awesome. We have 12 brands signed up that have committed resources and support, and are looking for more partners. We are also clear that this will only work if it has the right content and level of involvement.
What is unique and gives great promise of success is that, when you see the platform, it looks nothing like the traditional view of sustainability, and puts people and what motivates them at its heart.
Coca-Cola's chief sustainability officer, Bea Perez, and ourselves at Dentsu Aegis helped drive the awards initiative. We approached Effie Worldwide because we believed the most important thing was to show the ef­fectiveness of putting sus­tainable consumption at the heart of a brand and the way it communicates.
Rewarding sustainability
The Effies in 2015 will feature a new category for sustainable consumption. We're looking for brands that have built awareness of and trial more sustainable choices, especially switching to a more sustainable product or service or using a product or service more sustainably than before, at scale. We are looking at our industry to produce work that embeds sustainability in the brand and drives real behaviour change, delivering business results as well as societal ones. Campaigns up to the end of August 2014 will be eligible.
This is a great example of the positive benefit Davos can have. It shows that our industry can be involved in helping business and society change in a positive way. And it is just one example of what I believe to be the opportunity created for our industry by convergence. This is making marketing and communications the biggest driver of innovation and performance in the business value chain.

Nigel Morris is the chief executive of Dentsu Aegis Network, Americas and EMEA