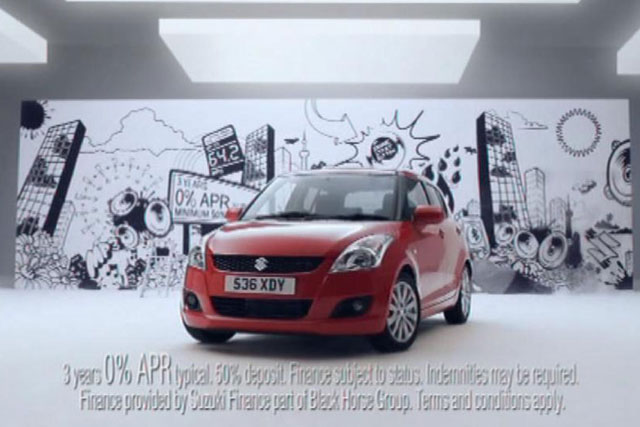 The Japanese company currently works with the Tunbridge Wells-based agency Nexus/H, but has kicked off a review through the consultant Brian Jacobs & Associates.
Suzuki's brief to pitching agencies is expected to cover the brand's TV advertising, as well as its CRM and dealer marketing.
Suzuki spent more than £6.5 million on advertising in the past year, according to Nielsen. However, it is expected to ramp up its activity over the next year.
Nexus has handled the business for more than 15 years and was behind Suzuki's first UK TV ad campaign in 1998. The spot aimed to build on the company's reputation for motorcycles.
Last year, Suzuki launched a major ad campaign, "designed for life", for its new Swift car marque. Nexus created activity that ran across multiple channels.