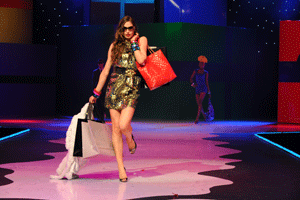 Suzuki will be given a prime feature area at the Haymarket Exhibitions-organised event, and will also be the title sponsor of the Fashoin Theatre.
The automotive company will also be giving away one of its cars in live prize draw on the theatre's stage.
Suzuki dealer marketing manager, automobiles Sally Lawrence said: ''Both Suzuki and Clothes Show Live are committed to providing visitors with outstanding experiences so this is an exciting partnership for us.
"Clothes Show Live gives us a great opportunity to reach out to visitors in an environment where fashion is at the front of everyone's mind."
To leave a comment register and let us know your thoughts.