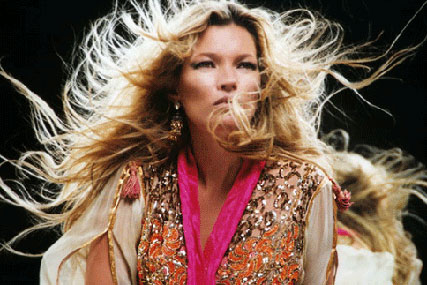 The film, created by artist and filmmaker Baillie Walsh with fashion publication Another Magazine, features Kate Moss as a mythical goddess in an explosion of minute Swarovski crystals. It will be the first time the crystals have been used in a 3D film.
The launch comes just as the fashion industry has been named the largest employer of the UK creative industries, in which 816,000 people work, with a direct contribution to the country's economy of £21bn.
This year London Fashion Week has partnered with Coca-Cola GB as the official soft drink sponsor, and the event is estimated to generate £20m for the capital.
The film, called ''KM3D-1', will be installed at the Haunch of Venison gallery and available to watch throughout London Fashion Week, which runs from 17-22 September.