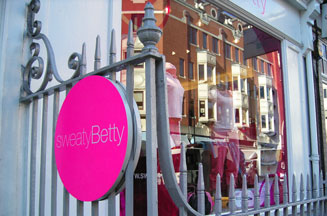 The appointment marks the first affiliate campaign by Sweaty Betty, which will use LinkShare's network to promote web offers and introduce new collections, as well as strengthening relationships with existing customers.
Nicola Huet, head of direct sales at Sweaty Betty, said affiliate marketing would showcase the strength of the retailer's online offering, while maintaining a cost effective sales channel for its products.
LinkShare's recent research with JupiterResearch found that 54% of 1,000 consumers surveyed are planning to decrease their offline spending compared to 46% who intend to lower their online spending. Respondents said 95% visit at least two websites before making their purchases and more than a third (39%) plan to undertake further research using multiple online channels.