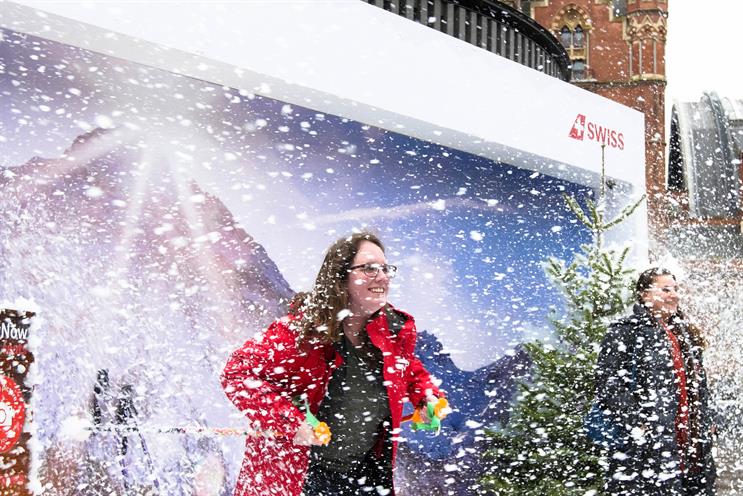 It is working with brand experience agency Space to target the "typically late-booking UK market" for ski trips.
The billboard at King's Cross in London produces the fake snow every time someone tweets with the hashtag #SnowNow.
People will also receive £25 off their next flight with the airline, as well as a chance to win one of five return flights to the Alps for two people.
Chloe Ravat, senior marketing manager at Swiss, said: "The campaign is a fun and engaging way to attract attention to our brand. The reactive nature of the billboard activity mimics how UK skiers typically book their holidays – online and at the last minute.
"Space has built on Swiss's knowledge of consumer behaviour and worked it into the campaign to capture the public's attention and transport them to the Alps."