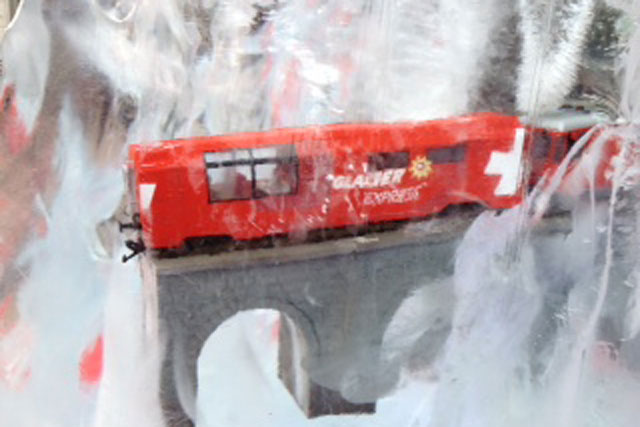 The campaign launches today and continues until 29 November. It has been created by independent agency The Minimart.
Each ice block has been hewn as if cut from a Swiss glacier or mountainside and will represent one of the five ski regions of Switzerland – The Alps of Lake Geneva, Graubunden, Valais, Engleberg, and Central Switzerland and Bernese Oberland.
Every block contains an object that represents a region. Each object is surrounded by 75 Swiss flag cards that have been printed with a unique code. The multi-sensory, interactive installation invites the public to physically connect with it and the sounds of Switzerland that run through it, while publicising some of the country's world-class skiing destinations.
If members of the public manage to free one of the Swiss flag cards by melting the ice around it, they will be eligible to win a prize, such as chocolate, skiing equipment, flights with Swiss International Air Lines, and a winter holiday to that region.
Instructors from the Swiss Ski and Snowboard Schools will be on hand at each ice cube "drop" to hand out information packs.
In addition, each block's arrival and location will be announced the night before in the London Evening Standard and on the website, MySwitzerland.com/winter2012.
Ed Chilcott, creative partner at the Minimart, said: "Our aim from the start has been to engage people in a new way, to cut through the noise surrounding skiing at this time of year and deliver a genuinely unique Swiss experience to the consumer."
The Minimart recently appointed Dan Whitney to the role of managing director.
Follow @nickbatten2