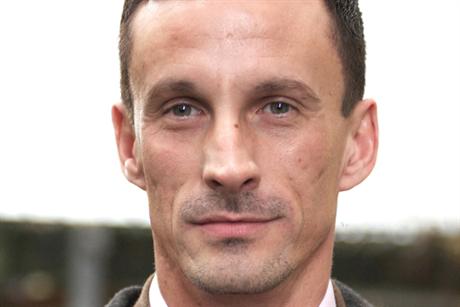 Here at SXSW, I've been hearing lots of people say that we need to 'challenge the status quo', to 'think exponentially' and to 'question the unquestionable'. Ok, so is SXSW past its sell-by date?
Consider the scene. Take one liberal Texas city (yes, there is one) and for 10 days inflate its population by 6%. Ensure that most of the new population don't know where they're going, haven't been able to make the supplied 'scheduling app' work for them and are hypnotised by the prospect of more than 300 free parties. Mix this up with the almost-contractual demand for incessant tweeting and blog-writing, battling against the still-appalling life of smartphone batteries, queuing for queues, and what you end up with is the 'premier destination for discovery'.
For some, this discovery may end with finding a business partner to help their new venture succeed, or maybe finally getting that all-important contact with MegaConglomerate54 that their bonus depends on.
For many of us, however, visiting SXSW means hastily trying to delete personal tweets that were mistakenly sent from our agency's Twitter account, realising that Converse sneakers really aren't comfortable enough for 15 hours of walking around town and – most commonly - desperately trying to type quick enough to get our tweet out there before the guy sat next to us grins in that smug way again.
This was my first year at SXSW and, while it's not yet over, I'm slightly bemused by it all. Of course, there have already been some hugely interesting speakers (such as Jason Silva) that have really caused me to think an awful lot.
But is it all worth it? Run a quick Google search and you'll find plenty of people offering their opinion on this, with a rough 50/50 split between 'yes' and 'no'. For me, the concept is certainly worth it – a gathering of highly intelligent, wonderfully technically creative and hyper-eager minds all eager to share their ideas and collaborate with a hungry-for-knowledge audience. It's like being back at university and getting that amazing buzz after a lecture from a great professor that simply made you think. But the execution? Does that really work?
It's ironic that we still feel the best way to impart knowledge in a tech-led conference is to send thousands of people half way around the globe, racking up obscenely large carbon miles in the process, spending most of our time at 'networking events' that just-so-happen to have free alcohol supplied by a sponsor (and then missing the early-morning presentations because we feel like a dead dog) and hoping that we can truly listen to what's being said by the key speakers while also feverishly tweeting next-to-useless tweetbites 14 nanoseconds before 1000 other people tweet exactly the same thing.
Of course, if you're running a startup, are a professional networker-by-trade or a field reporter then this is certainly where you physically need to be. For those of us involved in digital marketing, however, where's the advantage in actually being here?
What can realistically and truthfully be gained from being in Austin over-and-above using the digital tools we already have at our disposal to monitor and comment on what's happening, from the comfort of our home towns? Are we really likely to find a new project that's both ready for mass marketing and has budget set aside for it? Are we sure the best way to communicate with a key speaker is to battle for 15 seconds of their attention when 300 others are trying to do the very same thing? And is being in a conference room going to give us the breadth of real-time knowledge that those carefully monitoring Twitter from 5000 miles away don't have? The answer is no.
Sure, there is the 'buzz' of actually being at the event, but that buzz can quickly become noise - tiresome, distracting and potentially dangerous as you get led, sheep-like, to where everyone else is going – usually another enormous queue. The activity of the herd is not always the most innovative or profitable and it's all too easy to be corralled to a presentation that holds no interest for you, simply because it's the 'only one I can get into'.
Create a SXSW home hub
Is there a better way to do all this? I think there is and we'd still get the excitement and the knowledge (and probably more knowledge) without falling into the ever-so-20th-century route of hotel + flight + presentation + party + party + party.
Why not set up your carefully-chosen, and cross-discipline, SXSW team in your home town, at your office or even in a local hotel so they are not disturbed by others. Get them running on SXSW time and block-booked on this one task for the full duration of the event. Have them monitor Twitter, LinkedIn, Facebook, Pheed, Instagram, related websites, et al. Ensure they're following the key leaders and influencers in certain fields that will always be present at these events. Ensure they watch the (all-too-few) live streams of the presentations. Get them following your clients and your competitors, so that they can create their own tweets and long-form articles carefully wrapped in their own opinions.
Store this knowledge, opinions, things-to-watch, and possible-future-directions in an online blog or wiki, fully tagged so it can be accurately and quickly searched later. Make it a resource for your entire agency to devour. Share that information with your clients and your potential clients. Publish it outwards to the general population with your opinion clearly melded into the mix so you're not just another regurgitator of what's already been said by umpteen others.
In short, become a supplier of SXSW knowledge and opinion rather than event-driven data and fluff.
The at-event experience of SXSW also needs to become more digital, too. If we express a strong interest in going to a presentation, then let us pay a small fee to guarantee us a seat there. If we don't claim it 10 minutes before the presentation starts, it goes to the first-in-line in the physical queue, free. So much expensive resource is wasted by standing in queues for presentations that they will never get into.
I know I'm going to get flamed by those who relish the chance to get out to Austin and personally experience the event. And for some that is still the best way to do it. For me, I've found the non-digitalness of it all highly ironic – and worrying - almost as much as I find printing designs for websites to be somewhat mad. But that's a different story...