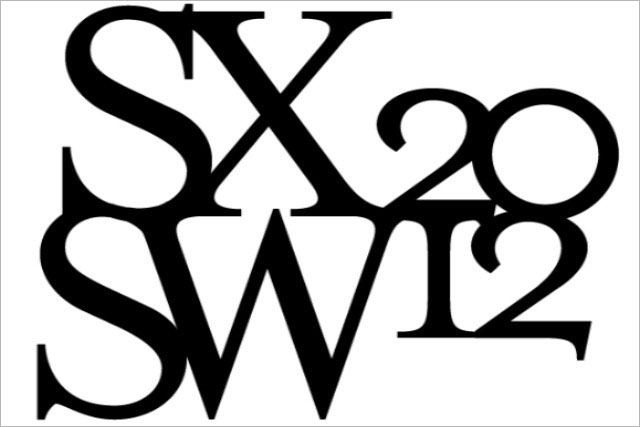 Johnson was taking part of the 'Brands as Patterns' discussion at SXSW in Austin, Texas.
"The best metaphor for meaningful brand relationships is dating," Johnson said. "As we start dating we think about being active, moving, doing, delivering. Having to do and not say."
The session was based on a paper by Marc Shillum, principal at Method, who introduced the panel debate to the 1,400-strong audience.
"Brands were once singular, definitive and complete and had one control of communication," he said, painting a picture of the challenges brands now face. "Repetition in context in the digital world makes brands unresponsive and out of step with the audience. But without repetition, how do we maintain consistency?"

Brands should be thought of as "the interface," he said, adding, "If the brand is the interface, then identity is temporal. If brand is an interface it should have a theme, variation, and frequency – it's a pattern."
A key theme to emerge was the need for brands to be meaningful.

Robin Lanahan, brand strategy director for Microsoft's Start-up Business Group, said this can be achieved through story telling. "In the 'Mad Men' era you could make it all up – it was projected reality versus truth," she said. "The consumer didn't have any way to interact and you could claim things like your detergent makes your whites whiter and with enough money and enough communication you could make it true."

However this is no longer the case in the digital age, she said, and brands must now differentiate between storytelling and "story framework".
"If you think of it like an iceberg, the top part is dynamic but the foundation needs to be static," she continued.
"You have to know what moves and what stays the same. It can't all be up for grabs, otherwise people can follow your brand who don't know what your story is and what you stand for."
She said brands that want to define their storytelling language should ask more questions, such as "what world does you brand live in?" "what is the nature of the brand's relationship with its customers?" and "what motivates the brand beyond money?"
"This is really important, you can't just desire to be the biggest brand in the world or the number two player," she said. "It has to be valuable, you have to give something back, and I think that's why the great brands like the Nikes of the world stand for something so much more than being just a big company."
Brands should have a conflict that can be turned into a story, she stressed. "All great brands have tension, like Apple which is about human versus machine."
She added that Facebook's new Timeline means brands have to think about their past and future storytelling at the same time.
The session's panel also included Walter Werzowa, composer and owner of music and ad production company Musikvergnuegen, who emphasised how music, like brands is based on patterns.
He likened brands to composers who communicate with an audience and receive active feedback.

Brands need to be flexible and use different channels and repetitions to build one big sentence, he said. "The result is dopamine."
The panel, which ran on Friday (9 March) and was repeated the next day due to popularity, had to be moved to a larger venue to accommodate the volume of attendees who had registered interest.
Follow Sarah Shearman on Twitter: @Shearmans