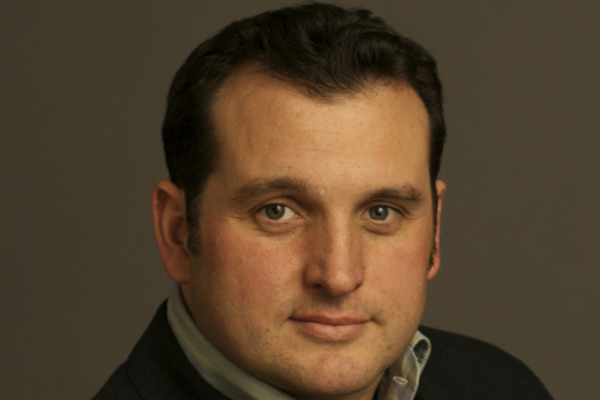 Different people come to SXSW seeking different things. Everyone has his or her own experience of the festival. For me there is something addictive about being exposed to endeavours wildly outside my own area of expertise that are nevertheless immediately relevant to our clients and their challenges.
Because of the sectors we work in with the likes of TSB and Air New Zealand, almost every session at SXSW is potentially a bullseye.
There are three speakers though that I'll simply never forget, and it's from them that the singular theme of my SXSW experience emerges.
Ron Garan, a 'highly decorated fighter pilot and astronaut', led a presentation by NASA. Elon Musk, founder of PayPal, creator of the Tesla electric sports car and billionaire space travel entrepreneur (if he lived in Gotham City, it wouldn't be a surprise) wowed his audience. Finally Al Gore was outstanding in his keynote interview on global drivers of change.
In all three cases the narrative inevitably touched on technology and commercial successes and failures, but also on political and philosophical questions too.
The great thing about speakers of this calibre is that their eye-popping experiences and achievements grant them immunity from pretentiousness and cliché.
So when Garan talks about an 'orbital perspective' on the world, he is talking as somebody who spent six months on the International Space Station. When Al Gore tells you that 'our democracy has been hacked' by the billions of dollars of vested interest money in politics, you listen to the Oscar-winning former Vice-President of America. Musk's ambition to land a man on Mars because 'it's important that humanity reaches beyond earth and becomes a multi-planet species' seems suddenly reasonable when you remember his company SpaceX has a rocket docked on the ISS right now.
The 'so what?'
Listening to them talk, the subject matter was diverse and at times stretching. I now know for example that the problem with Boeing's lithium batteries is that the cells are too big and the gaps between them aren't big enough, that the NRA is a fraud and that every star we see in the sky has planets orbiting it just as earth orbits the sun. Cool, but so what?
The 'so what?' and the theme which the speakers themselves kept returning too, is that in a world where technology's onward march exponentially creates both problems and opportunity, effective collaboration is the only real route to enduring success. And that real collaboration is difficult, hard and often uncomfortable.
Ron Garan was the most explicit about this. When sharing one of his stunning photos from space, with the security wall running along the Pakistan-India border clearly visible, there was real frustration in his voice. He sees it as a live example of the kind of conflicts that arise from man's inability to collaborate on a global scale.
As somebody who spent the first half of his career training to kill Russians, and the second half working with teams drawn from 15 otherwise competitive nations on the formerly top-secret Russian ISS, he has seen what true collaboration can achieve.
In Al Gore's and Elon Musk's sessions, collaboration was all about how the challenges being faced are so complicated that no single company, individual, or institution can possibly solve them alone. Whether it's trying to put citizens back in control of democracy or figure out how to re-land a rocket safely, going solo simply isn't an option.
I saw collaboration writ large across the entire festival.
It was inspiring and galvanising to hear the most successful people on the planet rejecting tunnel-vision competition in favour of collaboration. From astronauts to vice-presidents, you can't do it all on your own.
The last word should probably go to Ron Garan: 'The barriers to collaboration are no longer technical. They are cultural. The challenge is in recognising how valuable collaboration is.'