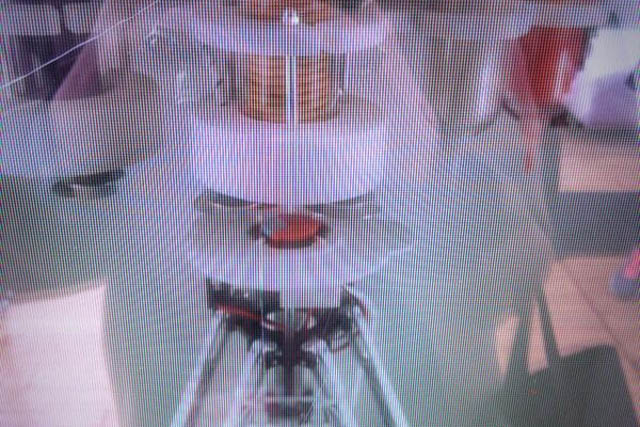 The 3D printing machine, which allows people to create their own Oreo cookie based on what is trending on social media in real time, is part of the company's aim to bring "connected experiences" to consumers through its products.
Speaking to Marketing, Bonin Bough, vice president of global media and consumer engagement at Mondez International, said the new work, called "Trending vending", is about taking the "simple customisation" of a product "one step further" by creating a vending machine that prints Oreo cookies based on what is trending on social media.
"We partnered with Twitter and built unique algorithms that prints the cookies based on what's trending on Twitter in real time," he said. "If you think that the 'Daily Twist' work was about being able to see culture through the eyes of Oreo, this is the ability to actually taste culture through an Oreo. We call it 'eat the tweet'."
The machine has twelve different flavour options, ranging from banana to mint, birthday cake and lime, all coloured appropriately, with the option of using a chocolate or vanilla wafer to create the cookie. There are also four different pattern options for printing the centre of the Oreo, creating more than 4,000 different possible combinations.
Oreo itself was treding at one point, so the Oreo printed a cookie of itself, which was very meta, and it tasted like the trend of Oreo

.
Bough said the real-time trending topics chosen by the algorithm are loosely associated with SXSW: "There has been everything from Grumpy Cat trending on Friday to 'selfie', SXSW itself was trending. Oreo itself was treding at one point, so the Oreo printed a cookie of itself, which was very meta, and it tasted like the trend of Oreo."
Bough said his role is focused on "digitising the media and consumer engagement experience" at the company and that "technology will be the thread of connection through every single thing that we do".
The Oreo 3D printer will now "move around the world" but in practice, the concept of it "will start to shape how we think about the future of production and consmer engagement".
The brand has also partnered with mesaging service WeChat, which functions like Whatsapp "on steriods" Bough said. It has more than 800m users, 600m of which are in China, and it includes music, photos and now ecommerce functionality, making it what Bough calls "the future of one to one text-based communication platforms".
Mondelez International has partnered with Carat to create the world's first "Magic Box", a digitally-controlled vending machine that connects to people's phones by scanning QR codes, and collects payment through micro-purchases made through the WeChat app.
"One thing we see is an Asia-out strategy; we continue to see innovation happening in Asia which we think we can migrate to the rest of the world, and WeChat is one of those platforms.
"In the beginning of that process we are pioneering the micro-purchase platform," Bough said.