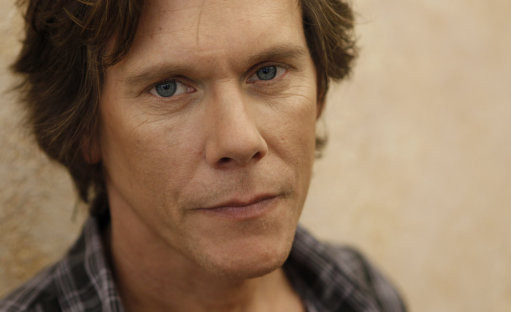 Appearing on stage with Brian Turtle, one of the game's founders, and Mashable's editor at large Lance Ulanoff, among others, Bacon discussed how he grew to love the 'six degrees' game despite his initial feelings of trepidation, and of the success of his own charitable organisation, Sixdegrees.org.
Bacon said he used to be "horrified" by the game because he took himself so seriously, but that that he later learned to "embrace" it. He said: "It is a concept we should embrace – the connectivity and responsibility we have towards people".
The game was created in 1994 and quickly became a social phenomenon. It has since been turned into a board game, and in 2012 Google created the "Bacon Number" as a search tool, which lets people find out how many degrees away they are from a connection with Kevin Bacon.
Ulanoff said the game in its inception "revealed something about us [as people] and our connected nature," claiming that today we have the "digital manifestation" of six degrees in social networks, especially through Facebook and in particular LinkedIn.
Bacon said he used to be baffled when people came up to him saying: "I'm one degree!", but that when he was deciding how to shape a charitable organisation that he wanted to run, the game played an integral role.
He said: "I was at a point in my life when trying to think about ways to give back. I looked at Paul Newman, whom I admire, and what he did in branding his ability to cook and his enjoyment of food, and the money he managed to raise for charity". Bacon said he thought about what he had that connected to himself, and "went online and purchased sixdegrees.org".
Six Degrees has now raised more than $5m for over 4,000 charities, and Bacon personally gets invovled in fundraising where he can.
An ad he starred in for shiftyourshopping.org, which ran a promotional offer over the Christmas period to donate money to charity, went viral, and now the organisation is focusing on partnering celebrities with charities to help raise their profiles.
Bacon, who stars in EE's 4G ad campaigns that focus on connectivity, admitted that he plays the "six degrees of Kevin Bacon" game to keep on track of people that he's worked with.
He said: "Sometimes, whether it's my age or my misspent youth, I forget if I've worked with someone or not. On The Following we have actors that 'cycle' their way through the show and I because I want to have a good working relationship [with them] I will check the call sheet on my way in to work, look at the names, and check their Bacon Number. Just so that I can walk up to them and say 'Good to see you'; or 'Good to see you again."
At the end of the talk, Ulanoff made a Vine where Bacon is seen with the entire audience, so that each person in the room is one degree from Kevin Bacon.