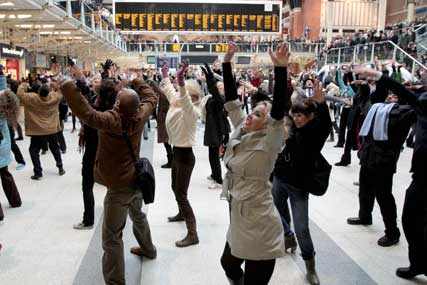 The £39 million T-Mobile media account, which has been held by MEC's Group M sister agency MediaCom since 2004, will move into MEC to sit alongside its £41 million Orange business.
Everything Everywhere's decision to consolidate into MEC follows last year's move of the T-Mobile digital media account from Arena Quantum into MediaCom.
Under the further consolidation, MEC will now be responsible for all offline and online channels for Orange and T-Mobile, which will continue to operate as separate brands within Everything Everywhere, which launched last year.
It is not yet clear if staff working on T-Mobile at MediaCom will transfer under Tupe law to MEC.
When the brand launched a year ago, Everything Everywhere put Orange's agency Fallon and T-Mobile's agency Saatchi & Saatchi on alert, saying it would launch a review of all its brand communication agencies. However, creative duties have remained at the two Publicis Groupe agencies.
In October last year, the telecoms operators launched their first joint campaign to promote the newly shared network.
MEC declined to comment.