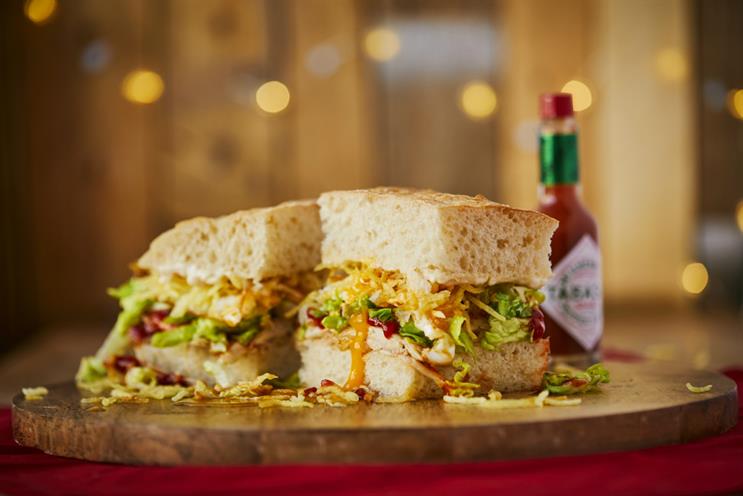 Hot-sauce brand Tabasco has teamed up with sandwich specialist Max Halley to create a festive version of his ham, egg and chips sarnie, which will be available at Tabasco pop-up cafés in the UK.
The reinterpreted Christmas breakfast sandwich comprises smoked turkey, a fried egg, turkey gravy mayo, Bloody Mary ketchup with Tabasco sauce, shoe-string fries and baby gem lettuce in home-made focaccia bread.
It was created after a Tabasco survey found that the breakfast sandwich tops the charts as the nation's number one "morning after" craving over the Christmas period.
Tabasco is going on a UK tour in December, serving the breakfast sandwich for free to commuters in London, Leeds and Birmingham in the Tabasco "Pick-Me-Up Café", complete with bottomless Virgin Marys.
The café will be at London Victoria on 7 Decemberr, Leeds Briggate on 13 December and Birmingham New Street on 14 December. The activiation is devised by The Persuaders.
The sandwich is now on sale at Max's Sandwich Shop in Stroud Green, London.