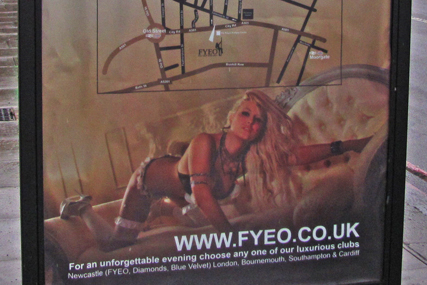 The ad pictured a woman wearing lingerie posing on her hands and knees on a chaise longue.

The advertiser, For Your Eyes Only, argued the image was no more revealing than many of those used by high street clothing chains to advertise lingerie products.

The ASA concluded that in the context of an ad for a table dancing club, the image was unlikely to be seen as unduly explicit or overly provocative, and while it would be distasteful to some, it was not unsuitable to be seen by children.